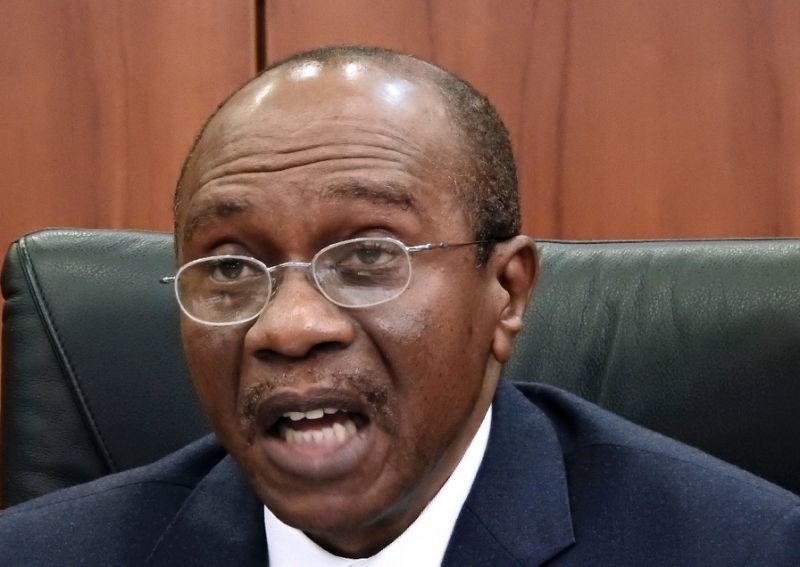 The Central Bank of Nigeria (CBN) has stated that its various interventions both in agriculture and real sector support facility has saved the economy about N1.3 trillion annually expended on import bill.
The interventions in targeted commodities and sectors, the apex bank said, have also led to creation of jobs in excess of 2.5 million across agricultural value chain.
The Deputy Governor, Corporate Services of the CBN, Edward Lametek Adamu, stated this in Owerri, Imo State on Tuesday at a seminar for finance journalists.
Adamu, who was represented by the Director, Corporate Communications Department, Isaac Okorafor, said the bank's development finance initiatives had helped to accelerate the actualisation of the Federal Government's economic diversification programme.
According to the CBN Deputy Governor, the theme of the seminar, "Galvanising development finance and monetary policy for growth" was pertinent as it reflects the current reality of Nigeria's economy and the CBN's intervention initiatives.
Detailing the regulator's interventions in the form of increased lending to agricultural and manufacturing sectors, through targeted intervention schemes such as the Anchor Borrowers' Programme, Commercial Agricultural Credit Scheme and the Real Sector Support Facility, the CBN Deputy Governor said the bank's interventions had led to improved domestic supply of four commodities (rice, fish, sugar, and wheat), which consume about N1.3 trillion annually in the nation's import bill.
"There is sufficient evidence of significant reductions in our annual imports bill, and increased non-oil exports. Our development finance interventions have helped to bolster agricultural production by removing obstacles faced by small holder farmers.
"We have also improved access to markets for farmers by facilitating greater partnership with agro-processors and industrial firms in the sourcing of raw materials. So far, the programme has supported more than 1.5 million farmers across all the 36 states of Nigeria, in cultivating 16 different commodities over 1.4 million hectares of farmland. It has also supported the creation of over 2.5 million jobs across the agricultural value chain," he stated.
"Noticeable as these gains are, the media also has a critical role to play in conveying a deeper understanding of the bank's commitment to economic growth and development.
"For instance; it is our game changing intervention in the rice value chain in Kebbi and other rice-producing states across the country that increased local rice production from 2.5 million tonnes in 2015 to 5.8 million tonnes in 2017 as well as cotton intervention with the flag-off of input distribution to 150,000 cotton farmers, cultivating 150,000 hectares in 23 states of the Federation.
"Currently the cotton planted by these farmers has begun fruiting, while some are ready for harvest and off-take."
Earlier, in her welcome address, the CBN Branch Controller, Owerri, Georgina Nwankwo, admonished finance journalists to expand the scope of coverage to other areas including financial inclusion, MSMEs by educating the public on these areas of finance.
Speaking at the occasion, Imo State Commissioner for Finance, Prof. Uche Uwaleke, lauded the apex bank on its various interventions role which he said spurred economic recovery.
"Today, there is visible growth in economy, though it is slow, but a lot of progress has been recorded. Growth has increased from 1.9 per cent to above 2 per cent by the end of the year," Uwaleke noted.