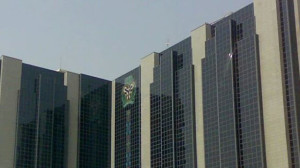 The Central Bank of Nigeria (CBN) on Monday slashed the rate at which it sells dollars to Bureaux De Change Operators in the country to N357 per dollar, down from N360 per dollar.
The apex bank also reduced the rate at which BDCs sell dollars to the public to N360 per dollar, down from N362 per dollar.
This was sequel to a meeting held yesterday between CBN and executives of the Association of Bureaux De Change Operators of Nigeria (ABCON).
ABCON President, Alhaji Aminu Gwadabe, confirmed this development in a message to all BDCs on Monday.
The message stated: "This is to inform all our members that the CBN has considered our demand on rate review and therefore approved with immediate effect as follows.
"Our buying rate #357 per dollar; Our selling rate #360/$.. Please comply urgently. And you are therefore warned that anyone caught selling above the#360 per dollar will be severely dealt with."