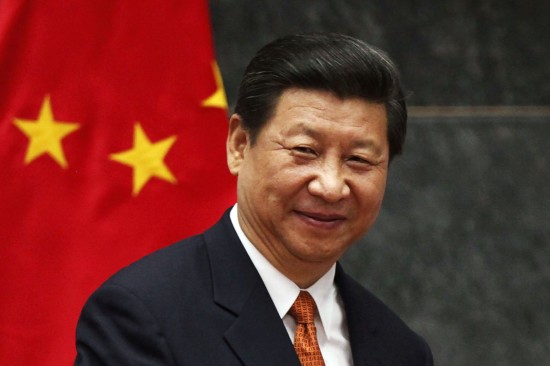 President Xi Jinping of China on Monday told African counterparts and business leaders that China's investments on the continent have "no political strings attached."
This is even as Beijing is increasingly criticised over its debt-heavy projects abroad.
Xi spoke before the start of a two-day China-Africa summit that is expected to focus on his cherished Belt and Road initiative, a global trade infrastructure programme.
The massive scheme is aimed at improving Chinese access to foreign markets and resources, and boosting Beijing's influence abroad. It has already seen China loan billions of dollars to countries in Asia and Africa for roads, railways, ports and other major infrastructure projects.
But critics warn that the Chinese leader's pet project is burying some countries under massive debt.
"China's investment in Africa comes with no political strings attached," Xi told a high-level dialogue with African leaders and business representatives hours before the Forum on China-Africa Cooperation (FOCAC).
"China does not interfere in Africa's internal affairs and does not impose its own will on Africa," he said.
"China's cooperation with Africa is clearly targeted at the major bottlenecks to development. Resources for our cooperation are not to be spent on any vanity projects, but in places where they count the most."
But Xi admitted there was a need to look at the commercial viability of projects and make sure preparations are made to lower investment risks and make cooperation "more sustainable".
Belt and Road, Xi said, "is not a scheme to form an exclusive club or bloc against others. Rather it is about greater openness, sharing and mutual benefit."
A study by the Center for Global Development, a US think-tank, found "serious concerns" about the sustainability of sovereign debt in eight Asian, European and African countries receiving Belt and Road funds.
Rwandan President Paul Kagame, currently the chair of the African Union, dismissed such concerns, saying talk of "debt traps" were attempts to discourage African-Chinese interactions.
"Another perspective… is that those criticising China on debt give too little," said Kagame in an interview with the official Xinhua news agency.
At the last three-yearly gathering in Johannesburg in 2015, Xi  announced $60 billion of assistance and loans for Africa.
Nations across Africa are hoping that China's enthusiasm for infrastructure investment will help promote industrialisation on the continent.
Nigerian President Muhammadu Buhari will oversee the signing of a
telecommunication infrastructure deal backed by a $328-million loan facility from China's Exim bank during his visit, his office said.
Agency Report