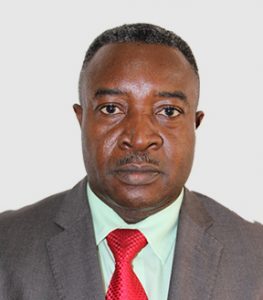 Dr. Ginah Ginah is the General Manager, Corporate Communication and Zonal Co-ordinator, Nigerian Content Development and Monitoring Board (NCDMB). In this interview, he speaks on the need for the Federal Government to revive the nation's steel industry to boost local content and oil and gas production in the country. Shulammite 'Foyeku presents the excerpts. 
What is the level of local content in the oil and gas industry today?
Nigeria content has increased to about 28 percent because of the work of the Nigerian Content Board. It is also expected that Total's Egina Floating Production, Storage and Offloading (FPSO) project, which is the first of its kind in the nation, will boost capacity. Nigeria is struggling to increase production of oil so that it can get more revenue because Nigeria is an oil economy. So when the EginaFPSO which has capacity of 200,000 barrels per day starts working, it means the capacity of our oil production will increase by that amount. That is the immediate impact and that means a lot of revenue. Now, we are doing over two million barrels per day, so the 200,000 barrels is a significant chunk to it. In terms of investment also, Nigeria will benefit. The whole project is about $16 billion, so some of the money will be retained here. In literary terms, if we take the 28 percent Nigeria content off the $16 billion, we will have, say, over $4 billion that will remain in Nigeria. So Nigerian companies will benefit and the government will also benefit.
You noted that most of the pipelines transporting petroleum product in the country are expired. Whose responsibility is it to replace them?  
Ethically, it is not even the government that is to replace them. It is the oil companies because they are the ones using the pipelines. The pipelines are damaged not by militants but because many of them have been established many decades back, so they have expired. So in essence, the IOCs are responsible as part of their protection of the environment to replace pipelines that are expired or integrity has failed. But of course, government has the oversight to make sure that they don't allow these things to continue otherwise there will be negative impact on the environment.
Is there any engagement with the government with regards to the production of steel in the country, given the huge capital flight we experience as a result?
Our country does not have an efficient steel industry and everything in oil and gas industry requires steel. Nigeria is losing a huge foreign exchange to importation of steel. Steel used in the industry is imported so government has to do something to revive the steel industry. Most of our work is done through collaboration, so we have been talking to all the other sectors because our vision is to actually be the catalyst for the salvation of Nigeria through the oil and gas industry. In the case of NIMASA, we are already engaged so we know the areas we are working on. While we are still talking on the steel aspect of it, we already have initiative we have put in place. For example, we don't have locally manufactured gas cylinders in Nigeria. One or two outfits used to be there but those outfits have packed up due to wrong government policies in the past. Now, as we speak, we have already pledged support for new factories that are going to manufacture LPG cylinders and also revive old ones. Another benefits from this is that the federal government wants to move away from firewood because of the health hazards and deforestation problem to consuming more of the LPG. That means we will need more gas cylinders. It is not a victory song yet, but we are working on it.
You noted that one of the challenges faced by the NCDMB is research, as most of the oil and gas researches that are being used to carry out exploration are done abroad.  Does it mean we do not have reputable research institutes in the country? 
A former Vice Chancellor himself said that Nigerian graduates are not employable. Of course, they are all coming from that same university we are talking about. These universities, either due to lack of funds or wrong curriculum or both of them are not able to churn out people you can take directly from the universities to work. Elsewhere, as you graduate, you just go into employment and start working but that is not the same in Nigeria. The oil and gas industry is a specialised industry in the sense that there are certain areas that the researches are centred on and the universities, as presently constituted, the curriculum is not adequate and good enough for providing employees in the oil and gas industry. So, what we have tried to do is to establish four research centres in universities but it is not going to be run by the universities. They are only going to be domiciled physically in those universities. It is an initiative we have started but we have not completed them. That was why I did not mention them as part of our successes. We are also in discussion with the Nigerian University Commission (NUC) on this programme and also how to rejig the curriculum of these schools to be in line with what is the reality in the industry today. The one at Federal University of Technology, Owerri, already has a structure on ground. So research in the oil and gas industry is a specialist matter. Having seen the drawbacks of the present universities systems, we have decided to put these research centres in the premises of those universities but they are going to be open to every Nigerian. We feel that way; the centres will be more focused on the job in the oil and gas industry because we cannot continue to do research forever. We want to start doing the research now. We are all aware that even oil is going to expire very soon as other energy sources are now coming and we are saying that in the next 20 years, oil will no longer be a relevant earner of foreign exchange. So the best option now is to take as much benefit as we can take from the oil and use it to cross over to other industries and that is why the diversification issue should be very paramount today in Nigeria. So, we are supposed to be aggressively harvesting from the oil now and blow it into other areas so that by the time the oil finishes, we would have become giant in other sectors.
Industry stakeholders have accused the NCDMB marine vessel categorization scheme of pitting Nigeria companies against each other. Can you please clarify this matter? 
Category A for a particular marine vessel is for those that have the vessels. So, normally first consideration is given to those that have the vessels. However, if those that have the vessels refused to do the jobs, then, it will pass down to the next category, which will be category B. Naturally, we have the initiative of encouraging Nigerians to acquire vessels. Of course, one of the most significant initiatives is that you are given first consideration if you have a vessel or equipment that can take any job. That has encouraged many Nigerians to go and get their own vessels. About three years ago in Warri port, we commissioned some vessels to be used for transporting crude oil. Even when there is no Nigerian that has a vessel in that line, we also encourage partial and gradual ownership.
Copyright Ships & Ports Ltd. Permission to use quotations from this article is granted subject to appropriate credit given to www.shipsandports.com.ng as the source.