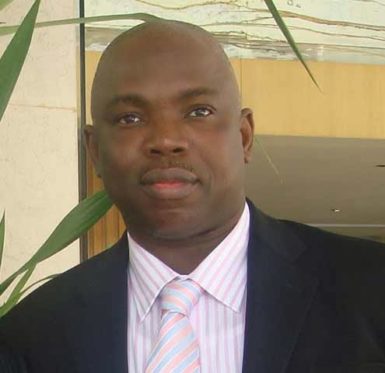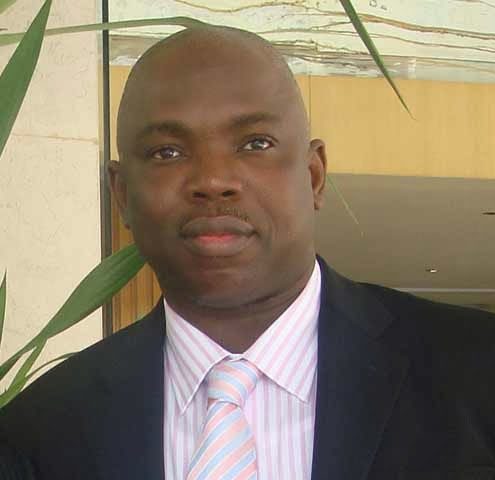 Alhaji Hakeem Olanrewaju is the immediate past Chairman, Council for the Regulation of Freight Forwarding in Nigeria (CRFFN). In this interview withShulammite 'Foyeku, he says most clearing agents, also known as freight forwarders, in the country are not trained for the job. He also argues that until the Federal Government works at achieving an intermodal transportation system in the country, the chaotic traffic situation along the Apapa port access roads will persist. 
The issue of Apapa gridlock seems to have defied solution. As someone who grew up in Apapa, what would you recommend as solution?
You see, even if they complete the ongoing construction in Apapa now, it will not stop the gridlock because we have more volumes coming in. When those roads were constructed, the other roads coming from Western Avenue was to service Apapa while the one coming from the Mile Two was to service Tin Can, and that was how we have been operating. In fact when the port in Apapa was built initially, it was meant to be for export and most of the goods that came in then were usually in cases and all the tank farms then were like a parking lot for trucks. But because they sold it out, that is why the trailers are littering everywhere from Apapa down to Coconut bus stop today. In abroad, they would have built other ports for imports and the port would have been located somewhere else. What we have at hand today is a problem that has accumulated over the years, so I do not see this government resolving it even though it is trying its best. Most companies like Flour Mills, Dangote Cement, BUA, only came to cause havoc on the port access roads because those roads were not meant for them. I really do not know what will happen by this time next year. By this time last year, we were paying between N120,000 and N140,000 for a truck to pick container from Apapa to Ikeja but today we are paying N700,000 just within a space of one year. So by the time they finish the road, maybe we will be paying over N1million. When we have only containers coming to Apapa, we didn't have any gridlock. All the big companies just came and bastardised the whole area. Those days, Flour Mill and Dangote are expected to be using train from Apapa to Iddo and that is why we have all those warehouses in Iddo for the retailers to pick and go but now everybody is facing Apapa because the rail is not working. So, if I am to recommend solution to Apapa gridlock; first is for the government to do another master plan. The Federal Government must think of intermodal transportation system whereby we can use the waterways and get the rail lines working. They have been reconstructing the road for over 10 years, so even when they finish with the ongoing construction now, we will still have same problem because the backlog of containers in Apapa now was not there in the last twenty years. That is why we need to look at intermodal means of transportation now. The government must open the rail to free Apapa.
As the immediate past Chairman of CRFFN, what are your expectations from the new Chairman?
The CRFFN was established in 2007 and the government in its wisdom knows that we only have on ground experience, not by certification because as at then, there was no school in Nigeria that had freight forwarding as a course. So the first thing the new Governing Council should focus on should be on professionalism so that we can be recognised internationally and see how we can be of international best practice. They need to look at the training aspect of freight forwarders and to professionalize the sector. When they are trained, that will help create employment in the sector and all this issue of corruption in the port will be greatly reduced. We stopped somewhere as the second Governing Council and I have no doubt that the new Chairman will do better with other elected Governing Council members around him. The regulations and the Act are there for them to follow and I pray for their success, and wish them the best.
There are complaints from freight forwarders that the new Chairman is not a practitioner and hence lacks the technical know-how to run the affairs of the council. What is your take on this?
How can they say somebody is not a practitioner and his name is in the CRFFN register? Have they checked his name in the register and is his name is not there? He himself told me he is a practitioner and it does not matter if he retires from the army. As it stands, the best logistics manager in the whole world today is the military because they also move equipment and supply to the world. Logistics is not only in water. All I can say is that I wish them well and see how they will work for the growth of the freight forwarding sector. The Council is a board of 32 members and he is just the Chairman.
What is your take on the complaints of foreigners taking over the clearing job in Nigeria? Is there any restriction of membership of the council to Nigerians?
Before you can restrict an investor in a country where you want investors to come in and invest, you need to put your house in order. When we were there, what we wanted to do was to make sure that our citizens were trained to take over the job. For example, in Benin Republic, their freight forwarders, which I have come across, are well trained because they have freight forwarding institutes there. In Ghana, they have a government institute of freight forwarding where they are also trained like in FIATA. But in Nigeria, there was no school until we came in and then tried to train. For example, there are professional journalists in Nigeria, so foreigners cannot come and take over your job but they can come, align with you and get information from you. Same thing with lawyers and other profession but with our own, we are just coming up. I do not align that foreigners take over our job. But the question is: are we trained? Some of the agents cannot even read bill lading; all they know is they want to clear container, not minding what the content is. Why can't foreigners do Customs job? It is because they are trained. So before we can be complaining that foreigners are taking over our job, the question is: are we ready? Are we trained? Even foreigners bringing cargo to Nigeria want to see that our members are professionals. So I urge the council to look into this.
Copyright Ships & Ports Ltd. Permission to use quotations from this article is granted subject to appropriate credit given to www.shipsandports.com.ng as the source.