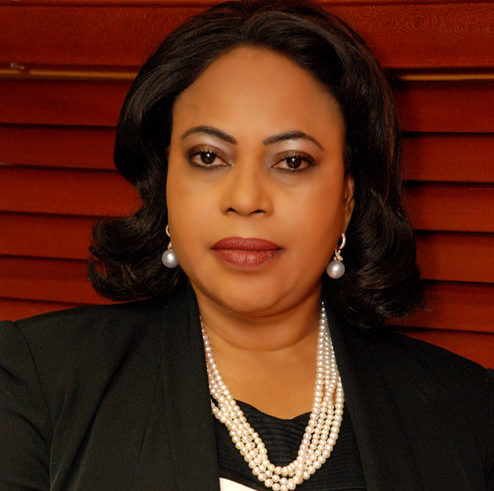 The closure of a section of the Ijora Bridge, outbound Apapa, is worsening the already chaotic traffic situation in the Lagos port community, says the Seaport Terminal Operators Association of Nigeria (STOAN).
STOAN Chairman, Princess Vicky Haastrup, who stated this in Lagos on Tuesday, said the closure of the bridge, which links Apapa to other parts of the Lagos metropolis through the Wharf Road, was carried out by officials of the Federal Ministry of Power, Works and Housing several months ago without carrying out any visible activity on it. 
"While one understands that the Ijora Bridge needs attention and repair, it is wrong to shut a section of it down without any visible work being carried out.
"What has happened is the avoidable reinforcement of the Apapa chaos. The Apapa-Oshodi Expressway at the Tin Can Island Port end is no longer motorable while the Ijora-Wharf end, which is where every truck and other motorists squeeze themselves through, has been under repair for more than a year. 
"The Ijora Bridge is the only way out of Apapa now and to close it down is nothing but a recipe for chaos," Princess Haastrup said. 
The STOAN Chairman called on the Minister of Power, Works and Housing, Mr. Babatunde Fashola to order ensure quick repair of the bridge so that it can be reopened to motorists "within the shortest possible time". 
According to her, "When there is no free flow of traffic, cargoes are held up in the port and when this happens, it impacts negatively on economic activities in the country. 
"Cargo backlog at the port inevitably lead to port congestion and vessel queue. This is why you see some shipping lines imposing congestion surcharge to make up for lost time.
"Port congestion will also mean that importers and agents will have to pay more to clear their cargoes from the port, the cost of which will eventually be borne by the masses."
The STOAN Chairman said the poor condition of the roads has also led to astronomical hike in the cost of haulage.
"Less than a year ago, it cost about N80,000 to transport a container from Apapa to other parts of the Lagos metropolis but today it is more than N800,000 because of the dilapidated roads in Apapa.
"Again, it is the Nigerian people that bear the brunt of this astronomical charges by truckers. It is therefore not advisable to compound this problem with the prolonged closure of the Ijora Bridge.
"Government should hasten work on the Wharf Road repair and also repair work on the closed section of the Ijora Bridge.
"Government should also fix alternative roads in Apapa to allow free flow of traffic," the STOAN Chairman added.