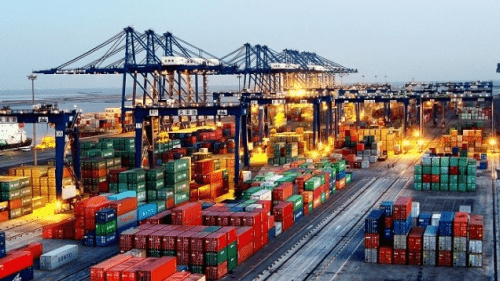 Container volume at eight major Chinese ports increased 7.4% year-on-year in early September, according to the data released by China Ports and Harbours Association.
The ports of Shanghai, Guangzhou and Shenzhen all posted a growth rate of over 10%.
Cargo throughput of major coastal ports increased 9% year-on-year, and export cargo throughput increased 16.5% in early September.
Crude oil shipments at major coastal ports increased 23.4% year-on-year, among which the port of Rizhao posted 155.6% growth rate.
Metal ore shipments at major Chinese ports increased 18.8% year-on-year, among which Rizhao port reported a growth rate of 73.8%.
Due to vessel delays caused by floods along Yangtze river last month, the local port operation resumption was slow in the period of early September. The cargo throughput at Nanjing port, Wuhan port and Chongqing port declined 10.4% year-on-year while the container volume increased 6%.