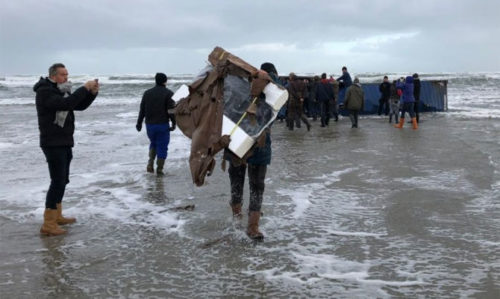 Dozens of containers believed to have fallen off MSC ZOE, a Panamanian-flagged container ship have watched up on the Dutch islands of Terschelling and Vlieland.
A report by RTL Nieuws citing a Dutch coast guard, said about 270 containers may have fallen from the vessel near the German Wadden Sea island of Borkum in rough weather.
RTL showed treasure hunters looking at an array of items that have washed up on shore of the islands, including light bulbs and flat-screen televisions.