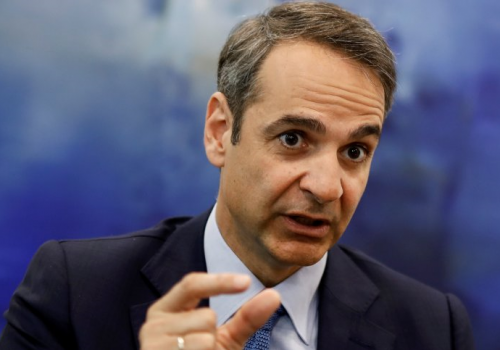 Greek Prime Minister Kyriakos Mitsotakis on Wednesday said Greek security forces had prevented more than 24,000 attempted illegal entries at the country's border with Turkey.
Mitsotakis said by so doing the security forces also protect the European Union's external border.
"This is no longer a refugee problem. This is a blatant attempt by Turkey to use desperate people to promote its geopolitical agenda and to divert attention from the horrible situation in Syria," he said.
Misotakis made the statement during a visit to the border with top EU officials, adding that the strategy "has failed and will continue to fail.
"Europe will not be blackmailed by Turkey over the refugee issue. We stand ready to support Turkey in dealing with its refugee problem and find a solution to the Syria conundrum, but not under these circumstances," he stated further.
The Greek Prime Minister also pointed a finger at the EU, saying, "Europe has not been up to the task of dealing with the migration crisis. I hope this crisis will serve as a wake-up call for everyone to assume their responsibilities."