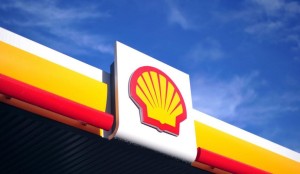 A Nigerian court case in which Royal Dutch Shell and Italy's Eni are seeking to have a government seizure of a long-disputed oilfield lifted has been adjourned until March 17, a judge said on Monday.
The court in January ordered the temporary seizing of assets and the transfer of operations of the OPL 245 field owned by Shell and Eni, among others, to the federal government on request of the EFCC financial crime agency.
The inquiry is investigating whether the $1.3 billion purchase of OPL 245 involved "acts of conspiracy, bribery, official corruption and money laundering", court papers seen by Reuters in January showed.
It followed inquiries by Dutch and Italian authorities into the 2011 purchase of the block, which industry figures suggest could hold up to 9.23 billion barrels of oil.
The oilfield's licence was initially awarded in 1998 by former Nigerian oil minister Dan Etete to Malabu Oil and Gas, a company in which he held shares.
It was sold for $1.3 billion in 2011 to Eni and Shell.
A ruling on whether the temporary seizure would be lifted was scheduled to take place on Monday but Malabu Oil and Gas applied to the court to join the legal battle.
"We are applying to be joined as respondents to the two motions filed by Shell and AGIP, respectively. We want the court to reopen the hearing so that we can respond," Abdullahi Haruna, counsel to Malabu, said in court.
Babatunde Fapohunda, representing ENI, said Malabu's request should be dismissed.
"When a court has passed a matter and adjourned for ruling, parties should not pull the hands of the court back and say that ruling should not be given," he said.
Judge John Tsoho deferred the ruling on the temporary seizure and adjourned the case until March 17 for ruling on the admissibility of Malabu as a respondent.