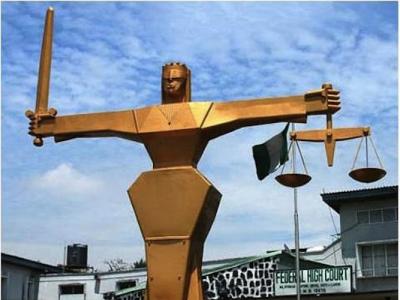 A 58-year-old Congolese, Zitou Mampouya, was on Friday, sentenced to four years in prison by a Federal High Court, Lagos for smuggling 27 kg of Tramadol, a restricted drug.
Justice Ayokunle Faji, while delivering judgment, held that the menace of drug trafficking had become rampant in the society, adding that same has damaged the nation's image.
The court held that it did not believe that the convict was ignorant of the content of the package, having confessed that it was the fourth time he wanted to export same before he was apprehended.
"Consequently, I shall sentence the convict to four years imprisonment, starting from April 2018.
"I also ordered that the convict shall be deported back to Congo at the completion of his jail term," the court held.
The convict was arrested on March 23, during the outward clearance of goods at the Nigerian Aviation Handling Company (NAHCO) export shed, of the Murtala Muhammed International Airport in Lagos.
He was arraigned by The National Drug Law Enforcement Agency (NDLEA) on two counts of conspiracy and unlawful exportation of the said drugs.
He pleaded guilty.
The offence, the NDLEA said, contravened the provisions of sections 11(b) and 14(b) of the NDLEA Act. Cap N30 Laws of the Federation 2004.
After his plea, the prosecutor, Juliana Iroabuchi, tendered exhibits before the court, which were admitted in evidence, and thereafter, she urged the court to convict the accused.