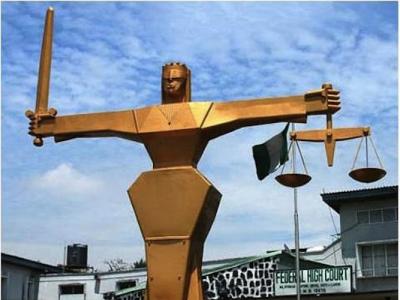 Justice Mojisola Olatoregun of a Federal High Court, Lagos has reserved ruling until December 3, on a motion seeking final forfeiture to the Federal Government of N2.2 billion recovered from a former Chief of Air Staff, Adesola Amosu.
Justice Olatoregun reserved the date for ruling on Monday, after listening to arguments from counsel to parties in the motion on notice.
The court had issued an interim order of forfeiture of the sum, on June 14, following an exparte motion filed by the Economic and Financial Crimes Commission (EFCC).
Joined as respondents in the suit are Amosu, and a company, Solomon Enterprises Ltd.
The anti-graft agency had argued that the sums were reasonably suspected to be proceeds of unlawful activities.
The court had also issued an interim order for a temporary forfeiture of N190 million recovered from a former Air Force Director of Finance and Budget, Air Commodore Olugbenga Gbadebo.
It further ordered a temporary forfeiture of N101 million recovered from Solomon Enterprises, a company linked to Amosu.
Justice Olatoregun then directed the EFCC to publish the interim orders in two national dailies, for the respondents or any interested party, to show cause why a final order of forfeiture should not be made.