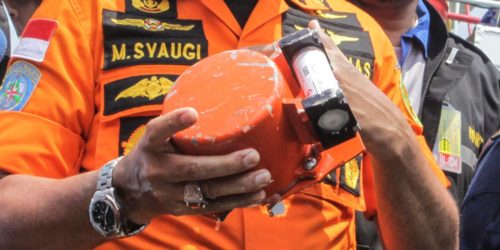 The Head of Indonesia's Transportation Safety Committee (KNKT), Soerjanto Tjahjono, said on Monday the committee will issue a preliminary report on Nov. 28 or 29 on its investigation into the crash of a Lion Air plane that killed 189 people on board.
"One month after the accident, KNKT will issue a preliminary report and we will publish it over the internet," Tjahjono told a news conference in Jakarta.
KNKT was still looking for the cockpit voice recorder from the Boeing 737 MAX, he said.
The agency has already downloaded information from the flight data recorder which was found a few days after the Oct. 29 crash.