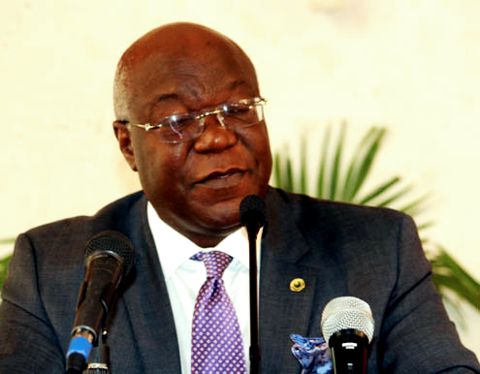 Justice Mojisola Olatoregun of a Federal High Court, sitting in Lagos on Friday sentenced the Managing Director of Nigeria Railway Corporation (NRC), Fidet Okhiria, to three months in prison custody for ex facie curiae (contempt committed outside the court).
Okhiria was found guilty and convicted in absentia following his alleged refusal to appear before the court despite several summons.
Justice Olatoregun, in her ruling, noted among others, that Okhiria was disobedient to the law and treated judicial proceedings with levity.
The judge held, "I have looked at the various affidavits placed before the court and have examined the papers filed from both sides.
"The contemnor, in particular, continued to disobey the law. Even if he did not have the notice between February, March till date, he ought to have been guided by his lawyer.
"He has not given reason to disobey the court. He treated the court order with levity. I am left with no option than to convict him.
"I hereby sentence him to three months imprisonment".
Justice Olatoregun ordered that Okhiria should remain in prison custody till September 25, when the case will continue.
The judge, had on February 15, 2018 threatened to order Okhiria's arrest for his alleged "perpetual refusal" to appear before the court in a (committal proceeding) suit filed against him by a former NRC employee Benedict O. Iheakam.
But Okhiria, through his counsel Opeyemi Igbayiloye, sometime in March, informed the court that he was out of the country on official assignment.
Igbayiloye tendered a 13-paragraph affidavit sworn to by NRC secretary Obiorah Emedolibe.
Emedolibe said, "Initial non-compliance immediately was not deliberate nor attributable to the act or inaction of Engineer Okhiria but due to the misplacement of the judgment creditor's personnel file, the retrenchment, retirement and or death of key staff conversant with the suit and the bureaucracy usually associated with the civil service.
"Okhiria travelled out of the country to China on official duty since February 7, 2018, as part of Federal Government team on fund sourcing for the Railway Modernization projects."
But Justice Olatoregun ordered Okhiria to show evidence of his foreign trip, including providing his travel documents such as international passport, flight tickets and Visa.
In another sitting, the court directed Okhiria to show cause why he did not comply with court order.
Justice Olatoregun said: "Orders of a court must be always obeyed. He must not show himself to be above the law. Is he too big to appear in court? I give him a week to obey court."
In the substantive suit, Iheakam through his counsel, Mr Johnson Esezoobo (counsel to judgment creditor) sought an order committing to prison, Okhiria and NRC Company Secretary/Legal Adviser, Canise Oklahoma, for alleged refusal to comply with a 14-year-old court order.
The order, made by Justice Dan Abutu in a suit marked FHC/L/CS/926/95, ordered the NRC to reinstate Iheakam to his employment in the NRC and pay his entitlements.