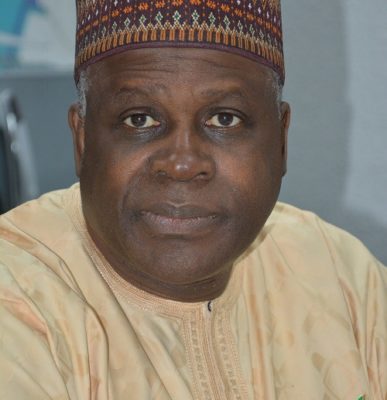 A judge of Federal High Court, Justice Muslim Hassan has summoned the Director General of Nigerian Civil Aviation Authority (NCAA) Captain Mukthar Usam and the Managing Director, Federal Airports Authority of Nigeria (FAAN), Saleh Dunoma for their failure to appear in court over contempt charge for tampering with two Bombardier aircraft belonging to Topbrass Aviation.
They are to appear in court at the next adjourned date fixed for February 28, 2019 to explain why they gave orders for tampering of the two Bombardier aircraft in contention between Topbrass Aviation and SeaGold Investment Limited, the lessor of the aircraft.
The summons was a fall out at the hearing of contempt proceedings On Tuesday, January 15, 2019, by Justice M. S Hassan.
President, Topbrass Aviation, Captain Roland Iyayi, who disclosed this said the summons became imperative because of the role played by NCAA and FAAN bosses in the disputed ownership of two Bombardier jets at Lagos airport.
Iyayi said despite a subsisting Court Order, NCAA and FAAN colluded with agents of the lessor to move the aircraft in question to a repair facility belonging to AeroContractors, where the aircraft are being tampered with.
He said despite the court order, agents of the lessor are colluding with AeroContractors to allegedly flout the court order.
The aircraft, two Dash-8 Q-300s with registration 5N-MSN 61TBB with 3 and 5N-TBC with MSN 614, according to managing director of Top Brass Aviation, Roland Iyayi are still being tampered with at the Aero Contractors hangar despite a restraining order in 2015, which provided basis for the contempt charges.
However, a credible and highly-placed source in Aero contractors sources said Aero Contractors as a company has no interest in the aircraft and are only ensuring that after the entire proceeding, both aircraft are still recoverable for whomever the court ruling goes to.
However, Iyayi alleged that barely two days after lawyers of both the NCAA and FAAN, promised to provide their principals in court on February 28 for the hearing, the two aircraft are still being tampered with at the Aero Hangar.
According to Iyayi, the brake pad of the aircraft has been changed.
He said the propeller assembly of the aircraft has been removed and is awaiting replacement for ferry out of the country. 
Copyright Ships & Ports Ltd. Permission to use quotations from this article is granted subject to appropriate credit given to www.shipsandports.com.ng as the source.