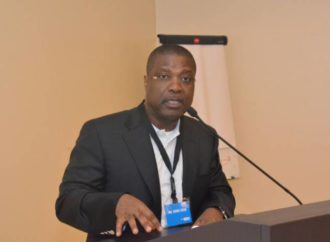 The Federal High Court, Uyo, Akwa Ibom State, has vacated the ex parte order freezing the accounts of the Managing Director of Niger Delta Development Commission (NDDC),  Nsima Ekere.
It was gathered that the court, presided over by Justice Ijeoma Ojukwu had, on March 30, 2017, granted the order against Ekere.
Ojukwu vacated the injunction on Wednesday morning following an application by Ekere's counsel, Chief Victor Iyanam, former Attorney-General and Commissioner for Justice of Akwa Ibom State.
Ojukwu, in vacating the injunction, agreed with the submission of Ekere's counsel that the counsel of the Assets Management Corporation of Nigeria (AMCON ) had suppressed material facts in the case.
She berated the AMCON lawyer, Benjamin Barau, for misleading the court to grant an injunction against a defendant who was not in default.
The judge, however, encouraged both parties to seek an amicable resolution of the issues out of court and adjourned the case to June 27, 2017 for report of settlement.
Investigations reveal that Ekere actually took no loan from the defunct Oceanic Bank but rather went into a margin trading facility with the bank.
In that partnership agreement, Ekere deposited N3m with the bank which was supposed to match it with N12m to buy one million units of shares of Dangote Cement Company in 2007.
It was gathered that the bank never kept the agreement before it ceased to exist.
Ekere's lawyers had written to AMCON to produce the share certificate which they failed to do.