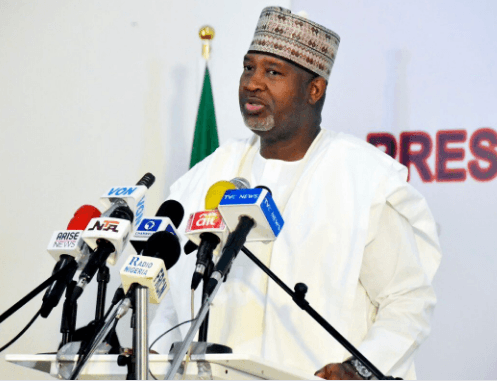 The Minister of Aviation, Hadi Sirika, has dispelled growing concerns over the lack of physical distancing in aircraft as domestic flight operations resumed in the country.
The Minister, who disclosed this Saturday in Kano on Saturday, assured that aircraft cabins are safe enough and cannot be a risk factor to the spread of the deadly COVID-19 if passengers wear their masks at all times during the flight.
He said, "Sitting in an airplane, because of the nature of the airplane, it is hygienic enough. Once you have your mask, you are safe to remain seated and where possible, we will keep the distance.
"Let me explain the mechanics that makes it hygienically safe during COVID-19 period. Airplanes today are designed in such a way that ambient air at altitude is clean, it is not contaminated.
"The aircraft is pressurised and heated to about 100 degrees Celsius before cooling. No virus can survive this procedure. The air filtration and circulation happens about every two minutes. So, if you are going to Lagos, it will happen close to 30 times. It's more hygienic to be in an aircraft than an operation theatre."
Sirika also said that the Mallam Aminu Kano International Airport, Kano and the Maiduguri airport are ready and safe for flight operations, stating that by July 15, all 22 federal airports in Nigeria would have been fully ready for flights operations.
Sirika also said airfare air fare has not been increased.