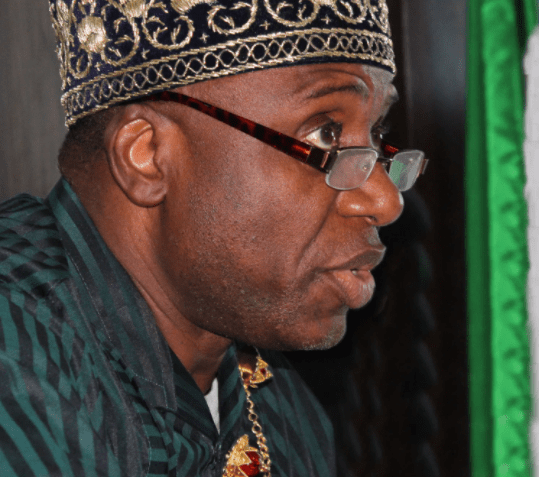 Stakeholders in the Nigerian maritime industry said that former Minister of Transportation, Rotimi Amaechi, failed to develop the industry during his seven-year tenure, and should therefore not be reappointed into the position. 
Amaechi, who served as Transportation Minister from December 2017 to May 16, 2022, resigned to contest the presidential primary election of the ruling All Progressives Congress (APC), which he lost to former Lagos State Governor Asiwaju Bola Ahmed Tinubu. 
However, there are speculations that the former Minister is allegedly lobbying to be reappointed as Minister by President Muhammadu Buhari. 
But speaking with SHIPS & PORTS, the Founding President, Nigerian Shipowners' Association of Nigeria (NISA), Chief Isaac Jolapamo, said Amaechi's tenure as Transportation Minister led to a "retrogression" of the maritime industry, as many Nigerian shipping companies went under. 
"If he has resigned, what is he looking for again? He has not made any significant impact. He has only retrogressed the industry 20 years backward," the leading ship owner said. 
Also speaking, the National Vice President, National Association of Government Approved Freight Forwarders (NAGAFF), Segun Musa said the former Minister neglected the development of the industry during his tenure.
"He has added no value to the maritime industry. Currently, we, in collaboration with the Minister of State for Transportation, Gbemisola Saraki, are looking for how we can resuscitate the industry. 
"As a matter of fact, the country's failure to win the last IMO election showed that Amaechi failed. Ordinary Category C, we couldn't win. He has only showed up to politicise the industry. And this is someone that is comfortable in speaking with all sense of arrogance to our stakeholders in the industry. You can't just start talking arrogantly to stakeholders in the industry without significant impact.
"Ordinary Cabotage Vessel Financing Fund (CVFF), he couldn't facilitate it's disbursement, so what can you point out that he did in the Industry? Nothing.
"I prefer Saraki to remain there but not someone like Amaechi. There is no reason bringing him back," Musa said.
Also, the Public Relations Officer, National Association of Government Approved Freight Forwarders (NAGAFF), Stanley Ezenwa, said, "Is he coming to do anything different from what he has done before? During the term of Amaechi, CVFF disbursement has been a mirage. It has not been achieved till today. He has been the Alpha and Omega of CRFFN. Now he's out, let him be out and let new hands carry on with the assignment."
On his part, the Chairman, Association of Nigerian Licensed Customs Agents (ANLCA), Apapa Chapter, Dom Onyeka, said, "God forbid Amaechi comes back to the Ministry of Transportation. We have not seen anything that can be described as development in the maritime industry since he emerged as the Minister of Transportation. 
"You came on board to suspend the constitution that regulates the operation of CRFFN (Council for the Regulation of Freight Forwarding in Nigeria), and subjected it to discretional manipulation. Instead of electing the Chairman of the Council, you'll use your discretion to appoint, which is not consonance with the Constitution.
"Despite the money he spent on railway construction in Nigeria, passengers were still being kidnapped. What makes the railways different from what we have in the time of colonial rule? Are we saying that the railways can't be sophisticated and secure passengers enough from kidnap or abduction? The bottom line is that, he can't even come back," Onyeka said.
Copyright Ships & Ports Ltd. Permission to use quotations from this article is granted subject to appropriate credit given to www.shipsandports.com.ng as the source.