Thirty-four-year old Johnson Edet is a mechanic working in the Apapa area of Lagos. He visits the Tin Can Island Port regularly. He is also a regular face at the Kirikiri area where he goes to buy vehicle parts and consumables for his customers.
"The first time I went to the market to buy parts after the lockdown around May, I wore a facemask but I noticed that no one else was wearing. In fact, I appeared odd and people were mocking me for appearing like a masquerade. Since then, I stopped using mask but sometimes I hold one because of police," Johnson said, summing the disposition of many Lagosians to the use of facemasks.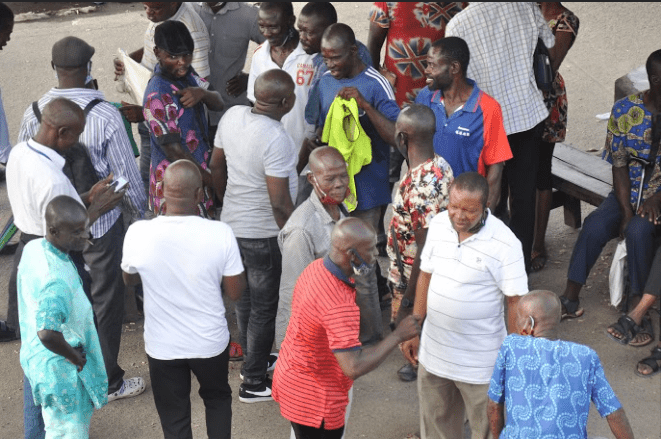 "What's the purpose of wearing masks when you'll appear odd among people? The people have discarded the concept of wearing masks. It is evident everywhere," Saheed Umar, a shop attendant at the Boundary area of Apapa, argued.
Indeed, with the gradual lifting of restrictions related to the COVID-19 pandemic, people have also started lowering their guards. Facemasks and social distancing appear to have been quickly dispensed. Though required to be worn in public, people have shunned it as they find it "discomfiting and suffocating".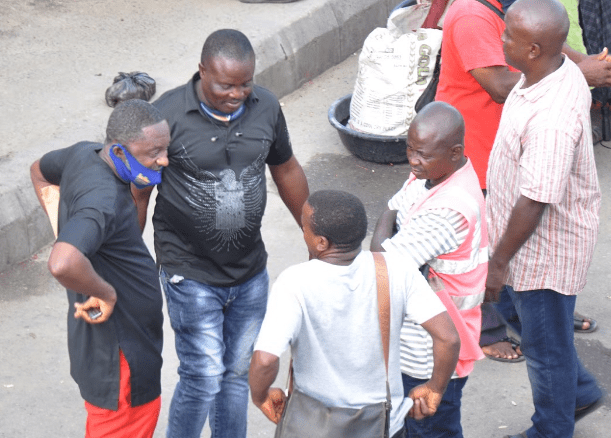 Also, many artisanal workers like Johnson believe that coronavirus infects "only office people".
"For most of the places that I go to regularly since coronavirus started, people don't wear masks. In the market, at the bus stop and even our workshop where many people gather, nobody wears mask and still nobody has reported any infection. So this virus is not for poor people like us. It is for people using air conditioners in the office," he said.
Most other people on the streets who seem unperturbed about the safety provided by facemasks against the deadly virus argue that they can't be bound by all the safety precautions forever, and "what difference does it make when infections are rising despite all the facemasks wearing?"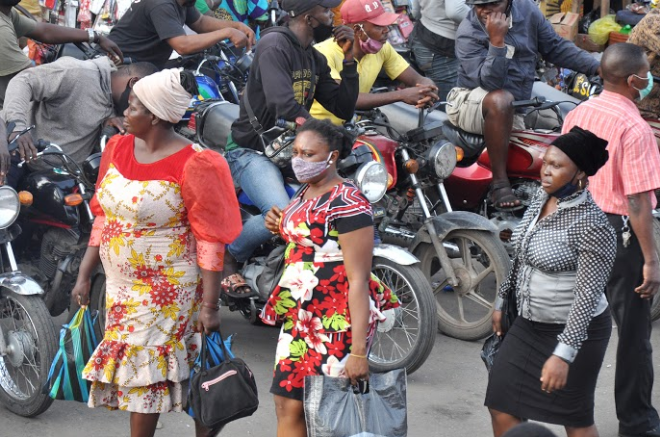 People roam about freely in markets, and assemble in groups without any social distancing. This all stems from the notion that facemasks are no use.
A truck driver at Ijora, Malam Aba, said, "People have forgotten about the existence of the virus. Our problem is hunger not coronavirus."
Aba, aged 29, says he feels suffocation when wearing a facemask, so he prefers to keep it in his pocket or leave his nose uncovered when using it.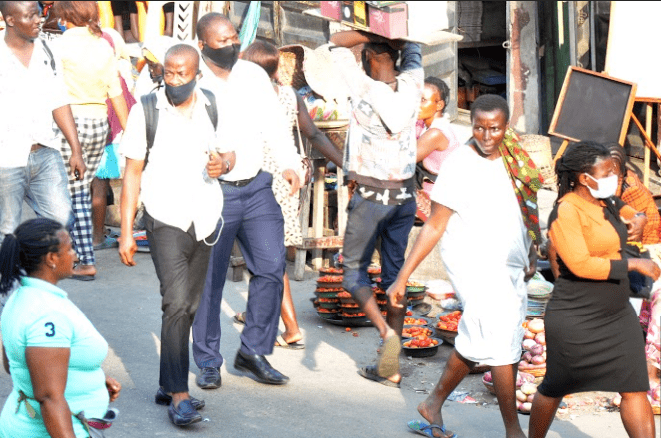 He said, "I'm not able to wear the mask constantly, because it is very hot and I cannot breath well. I can't wear it for a long time, so what is the point?"
Our cameraman captured exclusive pictures on the following pages to show the disposition of the residents of Apapa to the use of facemasks.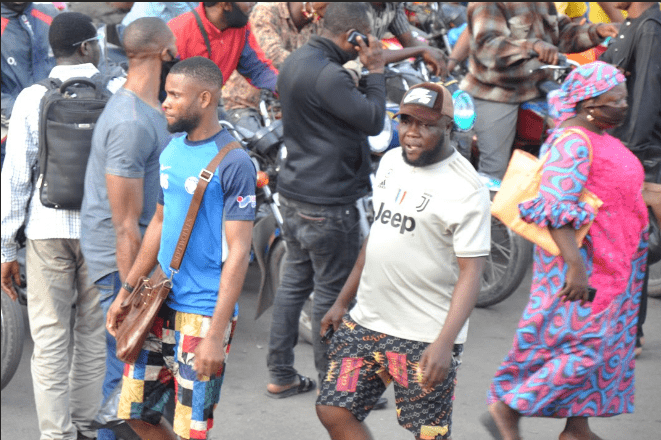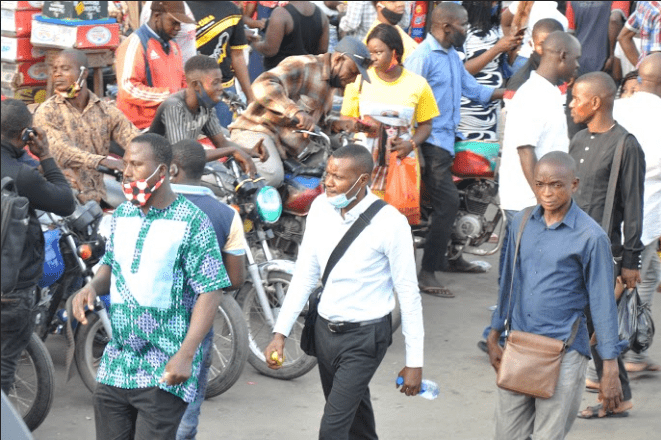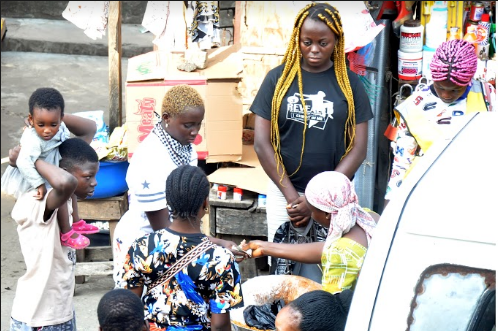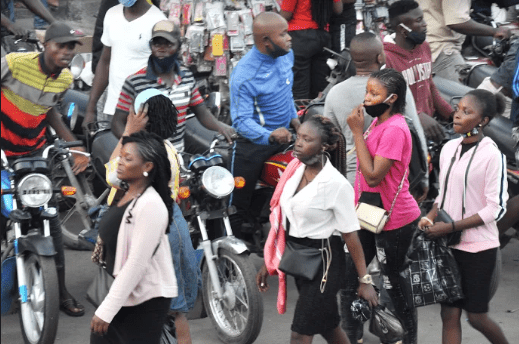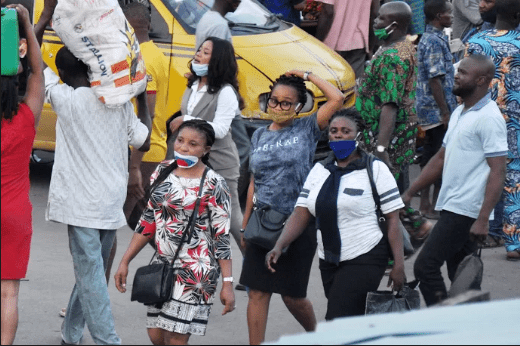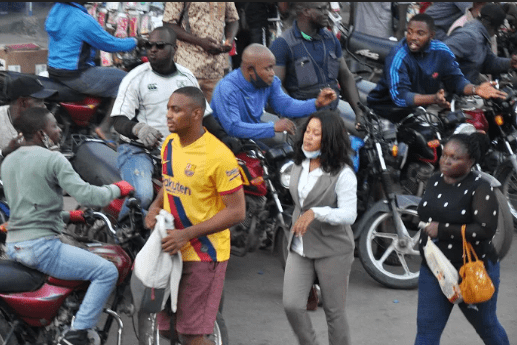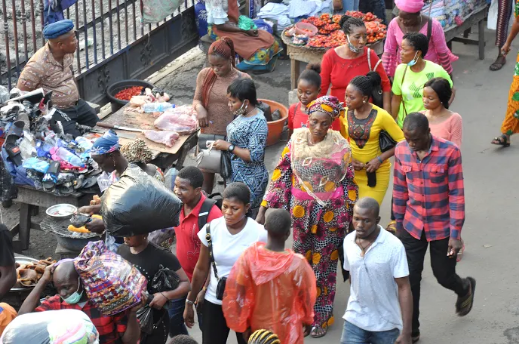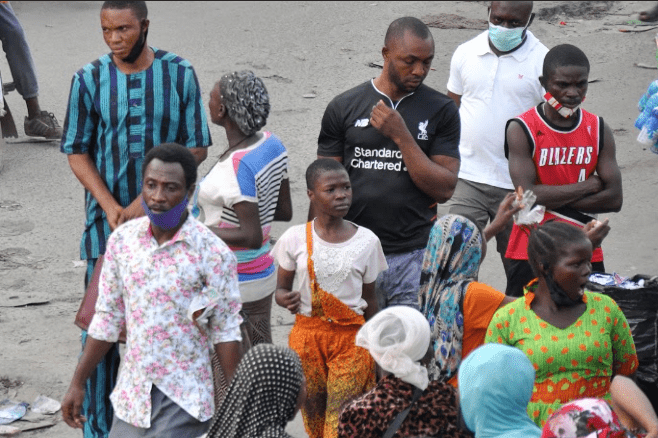 Copyright Ships & Ports Ltd. Permission to use quotations from this article is granted subject to appropriate credit given to www.shipsandports.com.ng as the source.