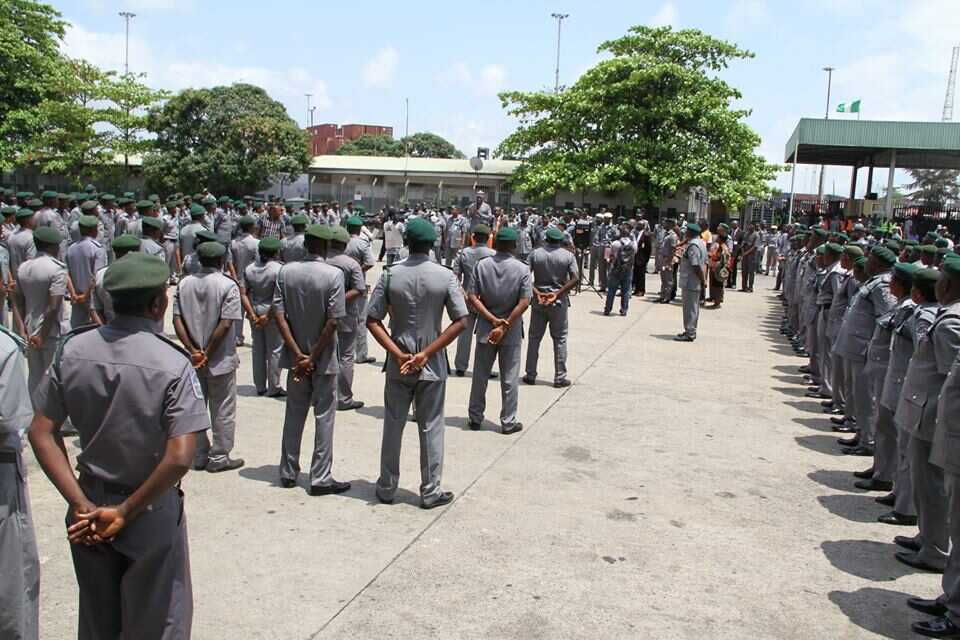 Newly appointed Coordinator for Zone A of the Nigeria Customs Service (NCS), Assistant Controller General of Customs Dahiru Aminu has warned that it would no longer be business as usual for importers and their agents involved trade malpractices, as they would now be made to face prosecution. 
Aminu, who gave the warning on Tuesday while addressing stakeholders and officers of the Apapa Area Command of NCS as part of his tour of customs formation in the zone, expressed displeasure that only Customs officers have been at the receiving end when trade infractions are committed and detected while Customs agents go scot-free. 
He said, "We have some cases where Customs officers are always at the receiving end. By virtue of some positions I held before now, I investigated many cases. I indicted many officers and many were suspended, some were retired and some few were dismissed all in the name of customs offenses. But to my dismay, we cannot find their collaborators being prosecuted but rather, they are roaming about the streets freely.
"It pains me a lot that if there is a deal that involves two, three persons, let there be fairness. If the loot could be shared, then if it is the other side, let it equally be shared because it takes two to tango.
"Blocking of license will not serve as deterrent because those who already made it through your sweat and your carelessness will just abandoned that and go and register another one and continue with business. Deterrence is one lesson that human will never stop learning from. So let us look inward and see how we can take our collaborators in crime to prisons as well," he said. 
Aminu also frowned at the numerous seizures of goods intercepted at the port without the arrest of suspects.
"It could be forgiven at the border where the smugglers decide to run and to save the lives of others; the officer decides not to use his arms but goes away and brings the seizure to the station.  But in the port even the declarant could be traced not to talk of somebody who has attained a position of importation. So why can't we trace them?
"Many people keep on repeating the offense because there is no punishment. As we appreciate reward, let's also allow offenders to appreciate punishment.
"As I have vowed to improve on other areas with all their sweetness, on this area too, I will improve on it with all its bitterness. I am not threatening anybody but I am looking for a way that we can improve on our operations and by extension make the country a better and envious place for all," he added.