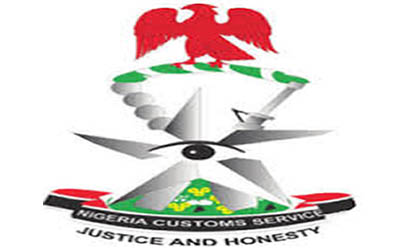 The Port Harcourt Area 1 command of the Nigeria Customs Service raked in N21 billion from January to June 2018.
Controller of the Command, Comptroller Isiyaku Kabiru, who disclosed this in a statement made available to SHIPS & PORTS DAILY by the command's Public Relations Officer, Ivara Oscar, said the figure is against N17 billion recorded in the same period of 2017 representing an increase of N3 million.
He added that the command also collected N2.1 billion as revenue generated from the Nigeria Export Supervision Scheme (NESS) in the period under review as against N866 million which was generated in the entire 2017 fiscal year.
The CAC said that regular engagement with stakeholders, parley with importers and traders in the South East and South South region as well as capacity building for officers were among strategies employed in tackling most of the revenue leakages.
Kabiru who is also a member of the Presidential Technical Committee on the Ease of Doing Business stated that the compliance level of the command on the policy has been high.
He described the cordial relationship between the command and the Federal Airport Authority of Nigeria (FAAN) as 'running smoothly' especially in the arrival and departure hall where the Passenger Baggage Entry Machine (PBEM) is being installed to effectively assist officers in revenue generation through Merchandise in Baggage.
The controller commended the Comptroller General of Customs, Hammed Ali, for the timely introduction of the NICIS 11 platform and also stressed the need for the officers of the command who have been trained on the program to be diligent and hardworking in order to ensure that all revenue leakages in the command are blocked.