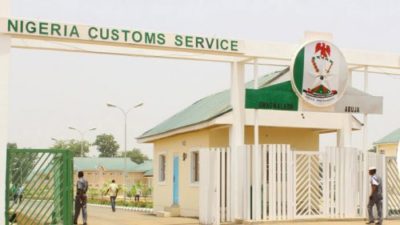 The Tin Can 2 Command of the Nigeria Customs Service (NCS), Lilypond terminal, Ijora, Lagos, said it generated over N12 billion as revenue in the first half of 2018.
According to a statement made available to newsmen by the command's Public Relations Officer, A.S Farouk, the amount collected represented N73.4 percent of the command's revenue target of 17 billion for 2018.
He attributed the huge revenue drive within the period to tariff collected on the Free Trade Zone (FTZ).
He lamented that the dilapidated port access road has made it difficult in getting cargoes transferred to the command thereby rubbing off on the command's ability to generate more revenue into government coffers.
He appealed to the Federal Government to provide a dedicated railway that would bring containers to the command to avoid trucks being stuck on the roads in the course of transferring cargoes to the terminal.
The spokesman said that the command had also overcome the initial hitches that came with the new customs platform, Nigeria Information and Customs Integrated System (NICIS 2) adding that stakeholders have since learnt the process through regular interaction and had been made simple as the days went by.
A breakdown of the command's revenue within the review period showed that N1.9 billion was collected in January; N1.5 billion was collected in February, N2.84 billion was collected in March and N1.6 billion in April. This is against N834 million collected in January, N919 million in February, N649 million in March and N781 million collected in the corresponding period of year 2017.
In May the command recorded revenue of N2.2 billion, N2.4 billion in June as against N481million and N651million recorded in May and June, 2017 respectively.