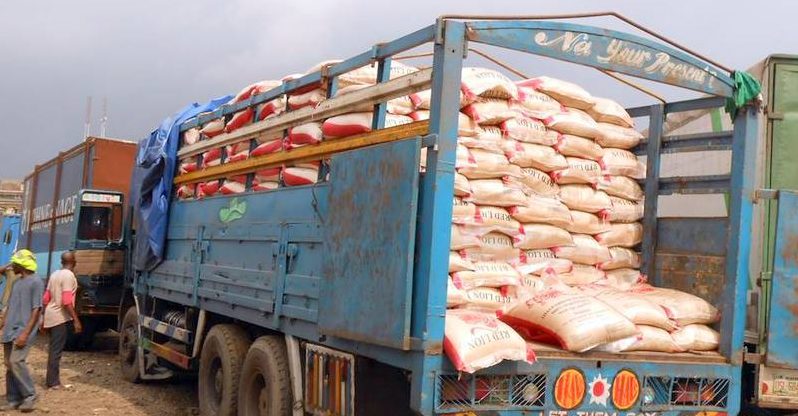 The Nigeria Customs Service (NCS), Zone 'B' said it has confiscated 11 vehicles carrying bags of foreign rice along Kaduna, Zaria and Kano axis.
The Assistant Controller and Commander Strike Force of the Command, Ekanem Wills who spoke to journalist in Kaduna on Monday said information about the smuggled goods was gotten from patriotic Nigerians.
"We were able to confiscate eight Golf wagons and three J5 vehicles, all carrying rice.
" The smugglers have now devised a new means of using smaller tinted vehicles to convey the smuggled goods," he said.
The Assistant Controller further explained that each of the eight golf wagons carried between 40 to 45 bags of rice.
"Two suspects were apprehended and investigation is ongoing to ascertain the culprits behind the recurring rice smuggle which the Federal Government has placed ban on," Wills said.
He said government has provided the command with new vehicles for patrol to enhance the capacity of the personnel in the efforts to end smuggling.
The official assured that the command was determined to seize all goods being smuggled into the country through its area of operation and warned smugglers to find new legitimate means of livelihood.