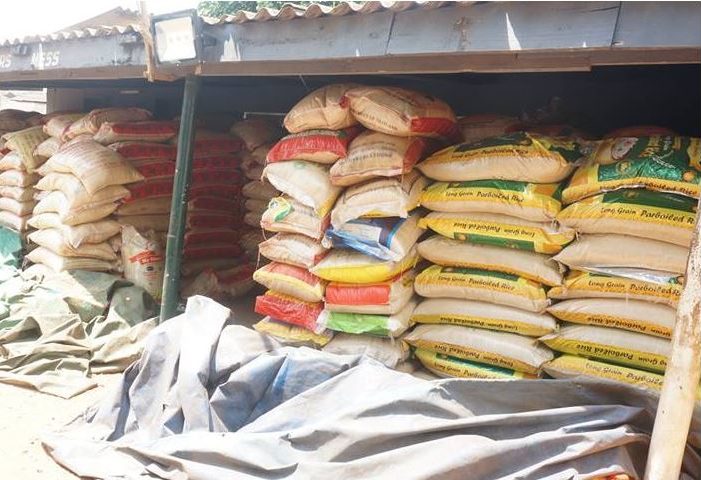 The Ogun area command of the Nigeria Customs Service (NCS) said it intercepted 38, 600 bags of smuggled foreign rice and 386 vehicles from January to October 2018.
Public Relations Officer of the command, Abdulahi Maiwada, who disclosed this in a statement made available to SHIPS & PORTS DAILY in Lagos, said the bags of rice exceeded 21,789 seized by the command from January to December 2017.
The statement however noted that 392 vehicles were seized within the corresponding period of year 2017.
Maiwada said in addition to the seized rice and vehicles, the command also seized a total of 717 various items including frozen chicken, petroleum product, and vegetable oil among others with a duty Paid Value of  N2.8 billion.
Maiwada said the seizures which were made at different locations within the border areas in Ogun State were as a result of various strategies put in place and inter agency collaboration between the command and other security agencies.
He said, "We have re-strategise. Synergy is also part of the feat because most of our seizures are done with collaboration with other security sister agencies. We also make good use of intelligence and our officers are motivated to work. For example, we have worked very well on seizures of rice because of the importance the Federal Government agricultural policy attached to importance to rice through the land borders.
"Our responsibility is to suppress smuggling. We are not to end smuggling. So we deploy two approaches which is to sensitize and enforce. Our compound is filled up with vehicles, means of conveyance and it may get to a point we may not even get a place to keep seized goods."