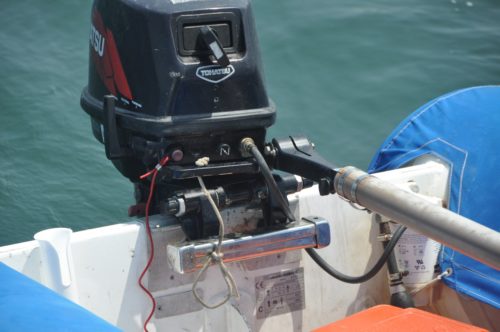 The National President of the Association of Tourist Boat Operators and Water Transporters of Nigeria (ATBOWATON) and Managing Director of Tarzan Marine Engineering Services, Ganiyu Balogun, has lamented over the loss of more than N500 million to boat engines theft.
Speaking exclusively with SHIPS & PORTS DAILY, Balogun said he lost 20 boat engines to thieves between 2006 and 2017.
"I have lost more than N500 million through boat engines theft. I lost nine 85HP Yamaha engines, four 115HP Yamaha engines and seven 200HP Yamaha engines. All the boats that had their engines stolen were at Badore jetty."
According to him, it would be unfair to blame the Marine Police for the theft because of their limited resources.
"If you put the blame on the Marine Police and you know that they are handicapped, then you are not justified. The government needs to empower them more by giving them more fuel. They should not compare land police with Marine Police. They need 90% of fuel more than what police on land needs. 
"The Marine Police are ready to work but they are handicapped in terms of logistics. They need constant fuel. The fuel that a police vehicle traveling from Lagos to Ibadan will consume is not enough to take a boat from Lagos to Badagry. 
"The Marine Police need more fuel than the police on land. Running a boat is not a peanut issue; it is a capital investment. It needs a lot of money to keep it going," Balogun said.
In his reaction to the feud between National Inland Waterways Authority (NIWA) and Lagos State Waterways Authority (LASWA), Balogun said both agencies needed to collaborate and synergize for smooth running of the water transportation.