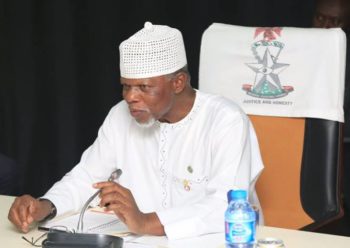 Controller, Tin Can 2 area command of the Nigeria Customs Service, Comptroller Mohammed Dalhatu said that the command had created a dedicated desk and trained officers to cater to exporters who wish to make any inquiries concerning exports of any agricultural produce.
Speaking at the flag off of yam export to the United Kingdom held at the Lilypond Container Terminal last week, Dalhatu while urging exporters to patronise the command said Tin Can 2 is one of the biggest dry port terminals with an export examination bay in the Southwest.
He assured that as long as there is proper documentation, the command will put in place necessary facilities to facilitate all export goods.
"Before this programme, I don't know what is lying down in this terminal. This command is one of the biggest dry port terminals. It was created basically to facilitate trade and to serve as a remedy to unforeseen port congestion either from Apapa or Tin Can. This is the only command that has an export examination bay throughout Southwest and probably throughout Nigeria. 
"As long as there is proper documentation, we don't really have problem. We have trained officers who are going to take care of your problem. We have dedicated a desk for some of you who need to ask questions.
"We have been calling on all stakeholders who are residents here – virtually everybody who has a stake in the business of export is in the command here. So you don't have to go anywhere. Within 24 hours your container is out.
"I am assuring you that everything possible will be done to make sure we make things easy for you so that you can earn the necessary foreign exchange," he said.
He also advised the Association of Yam Farmers, Processors and Marketers to look into exporting not just yam but also its by-products.
"We are looking at not even exporting yam now. Why don't you start looking at making the by-product of yam. By the time we export this yam, it may come back as pounded yam in powdered form and you start buying it. Why can't we start looking at it now?
"For long we have been doing export. The federal government now is trying to diversify the economy; we don't need much import coming into Nigeria. So this is the time to harness the opportunity as far as this terminal is concern to make sure we make the best use of the export bay here," he said.
Copyright Ships & Ports Ltd. Permission to use quotations from this article is granted subject to appropriate credit given to www.shipsandports.com.ng as the source.