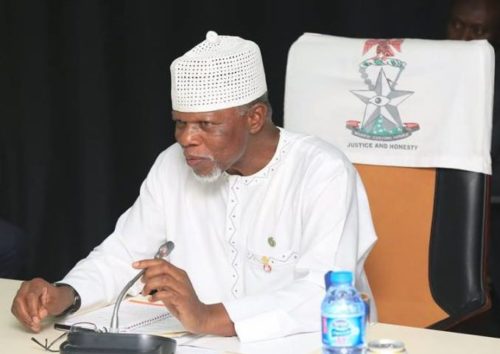 The Comptroller General of Customs, Hameed Ali has approved the appointment of Comptroller I.E. Oyama as the new Controller, Murtala Muhammed Airport Command.
Comptroller Oyama's appointment followed the redeployment of Comptroller Jayne Shoboiki, to the NCS headquarters as Controller, Administration at Finance Administration and Technical Services (FATS) unit
At a brief handover ceremony at the command last week, Oyama thanked the outgoing CAC for her achievements while in office even as she promised to enhance trade facilitation and stakeholders' collaboration in order to increase productivity for increased revenue generation.
Oyama lauded the on-going reforms of the Service by the Comptroller-General of Customs, Ali Hameed, emphasizing that Customs under Ali has recorded outstanding achievements in revenue collection for economic development, trade facilitation and anti-smuggling drive aimed at curtailing the influx of prohibited items into the country.
She urged officers and men of the Murtala Muhammed Airport Command "to be alert, effective and committed to reposition the Command, not only to maintain its revenue performance but also surpass its target".
She promised to run an open-door policy and enjoined officers to bring any issue to he attention to discuss chart the way forward.
Oyama joined the NCS as an Assistant Superintendent of Customs I and rose through the ranks to become a Comptroller. She has served in various commands including the Investigation and Discipline Unit at the Customs headquarters in Abuja.