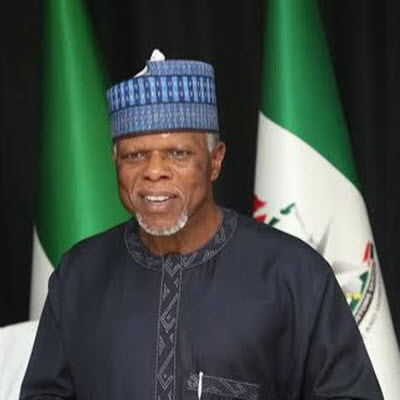 The Nigeria Customs Service (NCS) has announced plans to retire 304 senior officers who are either due as a result of attaining 60 years of age or the statutory 35 years in service in line with the civil service rule.
According to the retirement notice obtained exclusively by SHIPS & PORTS, and signed by Acting Comptroller Establishment, A. G Ahmed, the affected officers will be disengaged from service by year 2020.
Among those affected are two Deputy Comptroller Generals (DCG), three Assistant Comptroller Generals (ACG), 13 Comptrollers, 39 Deputy Comptrollers and 45 Assistant Comptrollers.
Other rank and file officers listed on the retirement notice include 71 Chief Superintendents of Customs, 33 Superintendents, 31 Deputy Superintendents, 32 Assistant Superintendents I, 27 Assistant Superintendents II, seven Inspectors and one Assistant Inspector.
The affected officers as listed in the year 2020 Statutory Retirement for Officers in the rank of Deputy Comptroller Generals are Dangaladima A.A in charge of Finance Administration & Technical Service (FATs) and Sanusi Umar in charge of Human Resource Development. 
Officers in the rank of ACGs are Zonal Coordinator in Charge of Zone 'C', Frances Enwereuzor, ACG FATS Bukar Amajam and Zonal Coordinator in charge of Zone B, Chris Odibu.
Officers in the rank of Comptrollers include Victor Dimka, Florence Dixon, Yusuf Bashar, Francis Adetoye , Gwani M.J, Ogwude L. N, Edede I.E, Abdulahi I.A, Zulkifu A.A, Garba K.U, Loko Y, Angbalaga J.J and one Adediran. 
Deputy Comptrollers are Agbo A.H, Abdulrahman T, Salihu M.S, Abubakar M.D, Bello A.N, Chima D.N, Muhammed M, Aliyu D.G, Idris K.I, Namanu A, Zakari N, Ibume R.k, Oyafemi C.I, Waziri S.A, Abioye, T.0, Idris A.I, Muhammed A.B, Ebieme A.U, Adamu S.A, Yusuf S, Adie B.U and Dauda A. Others include Okoloagu D.I, Eneh O.O, Mamu B, Odwong B.R, Lot-Eburajolo J.E, Thlama P.W, Umar A, Mustapha I.A, Umoh P.M, Bewaji I.O, Muhammed S.D, Maude A.M, Idris Danladi A.L, Omonoyan O.O, Malah D.A, Tanko S.M and Orekie M.C.
According to the retirement notice, the affected officers are to disengaged from active service and proceed on three months pre-retirement leave, three months to the effective date of retirement.
Recall that the NCS had in April announced plans to recruit 3,200 officers into the Service to fill existing vacancies.
Then Acting DCG, Human Resource Development, Sanusi Umar, explained that 800 would be recruited to fill vacancies in the support staff for superintendent cadre; 2,400 would fill that of Customs Inspector and Customs Assistant Cadre in the General Duty categories.
Copyright Ships & Ports Ltd. Permission to use quotations from this article is granted subject to appropriate credit given to www.shipsandports.com.ng as the source.