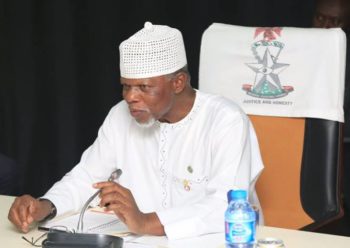 The Nigerian Customs Service (NCS) has hit a record in revenue collection, making N486 billion in six months as against N385 billion in 2016.
The NCS Public Relations Officer (PRO), Joseph Attah, gave the figures in an interview in Abuja on Wednesday.
Attah said that the service also recorded 3,798 seizures with a Duty Paid Value (DPV) of over N7 billion from January to June.
The customs spokesman said that the agency made a seizure of 3,106, with a DPV of over N4 billion within the same period in 2016.
Attah attributed the increase in revenue collection and seizure to the Comptroller-General of Customs (CGC) zero tolerance on smuggling and the support given to officers and men to perform effectively.
"You will recall that around November 2016 to February, the CGC embarked on decisive reforms, and there was massive redeployment of officers and men.
"Also, there was the establishment of compliance team that is beefing up security at the borders, to block all non-revenue leakages.
"This is yielding result because when you block revenue leakages, when you effectively police the border, and deploy men and resources, what happens is that more smugglers are intercepted, more seizures are made."
He said that when there was an increase in the level of compliance, it would boost the revenue collection of the service.