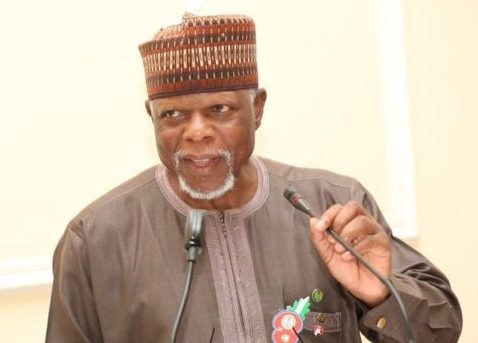 The Nigeria Customs Service (NCS) has started collecting N10,000 per day as rent on overtime containers transferred to the government warehouse at the Ikorodu Lighter Terminal, Lagos.
SHIPS & PORTS gathered that while N10,000 per day is applied to overtime forty-foot containers, the NCS also charges N5,000 on overtime twenty-foot boxes. Sources said Customs began collecting the rent in December 2020.
Overtime cargoes are imports that are not cleared from the seaports after 45 days of arrival. Such cargoes are usually moved from the main seaport terminals to the Ikorodu Lighter Terminal (ILT), in the outskirt of Lagos. ILT is used by NCS also government warehouse.
Speaking with SHIPS & PORTS, a clearing agent, Emmanuel Tobi, who frowned at the collection, criticised the Service for not giving adequate notice prior to the implementation of the policy.
He said due to accumulated rent charges of over N2 million slammed on him by the Service, he had been unable to take delivery of his container transferred to the Ikorodu warehouse since June last year.
He said, "I have a container of medical equipment to clear at Ikorodu terminal since last year. It has already been released at Apapa and I have done all formalities for release but for them to give me final release to carry my container at Ikorodu, they said I should go and pay N10, 000 as rents to Customs per day since when the container was taken to Ikorodu before they will allow us carry the goods.
"So, from June to this day, they said I should go and pay N2.45 million of which the goods inside the container is not even up to that amount. How can they ask us to pay N10, 000 per day? This is medical equipment owned by the University Teaching Hospital.
"Customs has always transferred all overtime cargo to Ikorodu terminal and they have not been charging rent but handling charges, so I don't know why they started charging rent now and they did not give any notice ahead."
When contacted, the head of Customs unit at Ikorodu terminal, one Deputy Comptroller Kidda, said collection of rents on overtime cargoes is a government policy adding that the decision by the Service to commence implementation is to discourage importers and agents from abandoning their containers at the warehouse.
He said, "Yes, it is true we are collecting N10,000 as rents for 40-foot container and N5,000 for 20-foot container. The policy is in line with the law enacted by the National Assembly. If they did not implement it before does not mean the law is not there. We just started implementing it.
"Before they were not bringing cargo to Ikorodu but now that they are bringing cargo, this place is becoming a warehouse. The law says they must pay rent.
"We just began implementation in December last year and if there is a policy of the government like this, it must catch up with some people.
"We charge N10,000 per day for 40-foot container but it is after two weeks the container arrives at Ikorodu that we start charging rent. After two weeks, if you have not cleared it, then we will start counting the rent.
"We want to encourage people not to abandon their cargoes here. Some people deliberately will abandon their cargoes at Ikorodu, especially some of these big companies because they don't want to go and rent a place where they will keep those things and then turn this place to their warehouse.
"If we allow them to keep it there for free, some people will import 100 containers and dump it there until the day the need for the item arises before they will come and clear it."