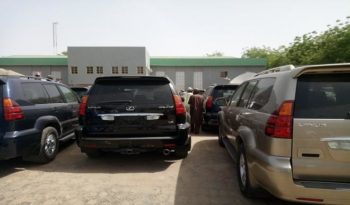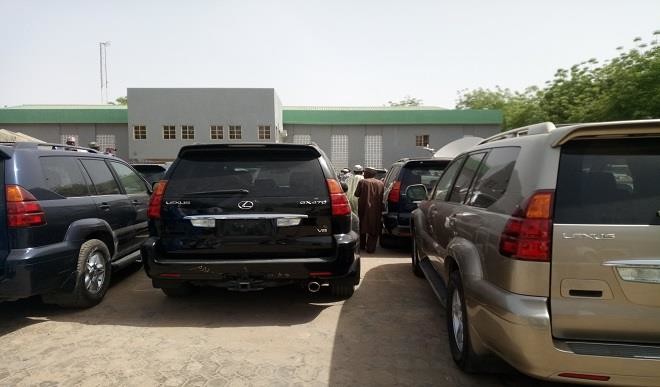 The Sokoto/Kebbi/Zamfara Area Command of the Nigeria Customs Service (NCS) said it seized 48 vehicles with duty paid value of N196.7 million in Sokoto.
The Area Comptroller of the Command, Nasir Ahmed, on Tuesday made this known while briefing reporters on the success recorded by the command in the first quarter of 2018.
He said, "The NCS based on credible intelligence on Wednesday, April 12, with the assistance of the 1 Brigade, Nigeria Army in an operation discovered a location in Sokoto where several vehicles are stored.
"These vehicles suspected to be smuggled into the country were stored at Rugan Waru Area of Sokoto state.
"So, officers of NCS acting under the Customs and Excise Management Act, Cap 45, laws of the Federation of Nigeria 2014, during a raid discovered the 48 vehicles.
"This, involved 20 Lexus GX 470 SUV vehicles and 28 Toyota Avensis vehicles suspected to be smuggled through unapproved routes."
He added that the vehicles were immediately moved from the location and deposited at NCS headquarters in Sokoto.
"We, therefore, urge the owners to come forward with valid Customs documents because failure to do so, the vehicles will be liable to seizure and subsequent forfeiture to the Federal Government after 30 days.
"This is in line with the laws of the land. However investigations to ascertain the true owners of these vehicles is presently ongoing," he added.
Ahmed further said that a total of N443.8 million revenue was generated by the command in the first quarter of 2018, higher by 20.3 percent compared to same period in 2017.
He disclosed that the command in the first quarter seized 2, 298 bags of 50 kg and 23 bags of 25 kg bags of foreign rice with duty paid value worth N41.3 million.