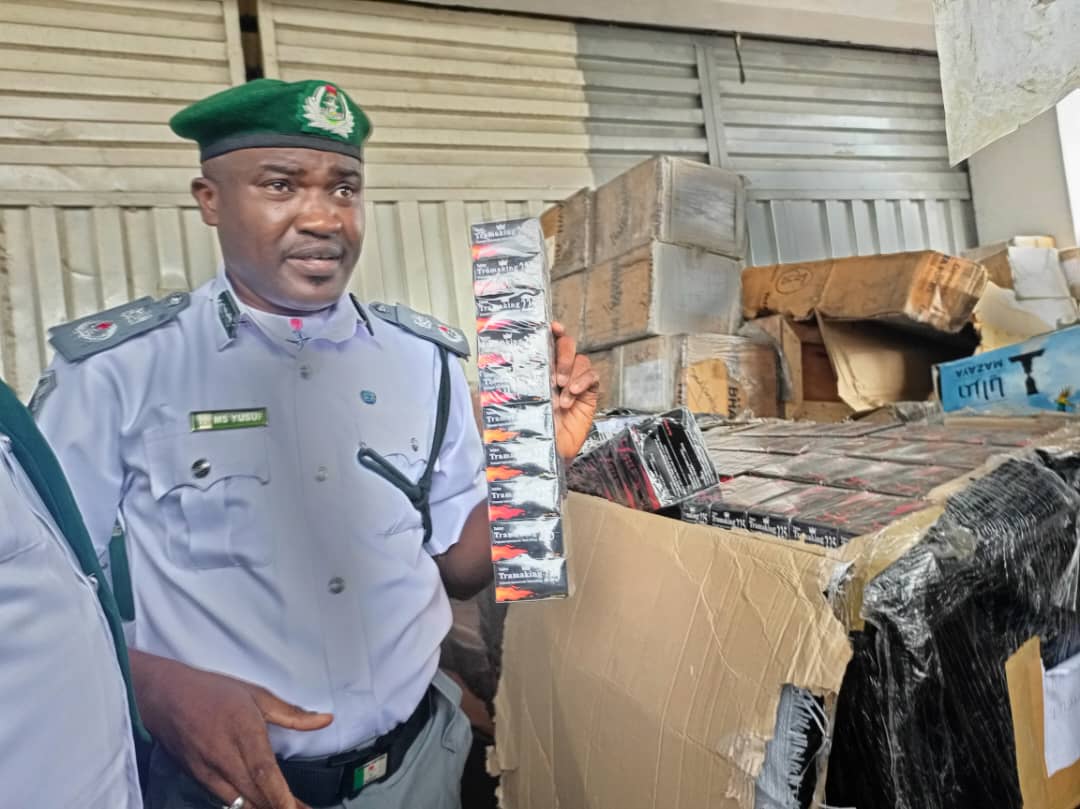 The Murtala Muhammed Airport Command of the Nigeria Customs Service (NCS) on Wednesday said it intercepted N3.55 billion Tramadol tablets imported into the country from Pakistan and India.
Speaking at a press briefing, the Customs Area Controller, Compt. Muhammed Yusuf, also disclosed that the Command generated N74.28billion from imports between January to October, 2023.
Yusuf said the shipment of the illicit drug was intercepted on the suspicion of exceeding the approved threshold by the Federal Government.
"In the area of anti-smuggling activities, the Command has intercepted unregistered pharmaceutical products suspected to be Tramadol tablets. The shipment was intercepted on the suspicion of exceeding the approved threshold by the Federal Government. The cumulative Duty Paid Value (DPV) of the aforementioned items stood at N3.55billion," he said.
Speaking on revenue generation, Yusuf said what was collected in 2023 was higher than 2022 collection by 23 per cent.
"During the period under review, January — October 2023, the command collected revenue to the tune of N74.28 billion from Customs duty and other charges in comparison to the revenue collected same period in 2022, which stood at N60.05 billion.
"This clearly shows a progressive difference of N14.23billion depicting a 23 per cent increase in collection. The Command so far has met 76.34% of its annual target. The was made possible as a result of resilience of officers in ensuring that agents were made to do proper declarations and to adhere strictly to import/export guidelines in tandem with extant laws," he stated.
"Finally, I want to use this medium to profoundly thank the Controller General of Customs, Bashir Adeniyi, for providing an enabling environment as regards the renovation in the command. Let me extend same gratitude to officers and men of Murtala Muhammed Airport Command. I also want to urge officers and men of the command to remain focused and steadfast in discharging their assigned responsibilities," he added.