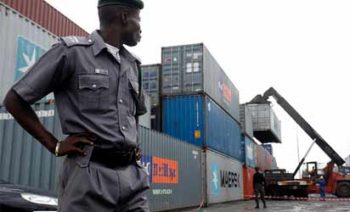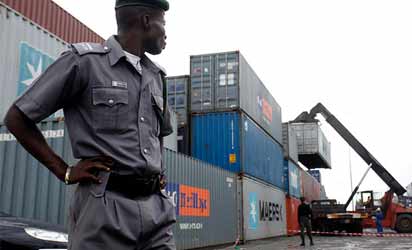 The Area 11 Command of Nigerian Customs Service, Onne, Rivers State, on Thursday said it had N395,125,912.00 worth of banned pharmaceuticals.
The Controller of the Command, Abubakar Bashir, who made this known while briefing newsmen on the achievement of the command said the contraband pharmaceuticals were contained in nine 40 feet (9*40 feet) containers.
He said, "From January 2018 to date, the command has seized 9*40′ containers carrying 8,245 cartons of fake pharmaceuticals consisting of 250mg of Tramadol and Tramaking and other anti-malarial and analgesic.
"The total duty paid of the seizure of pharmaceuticals amounts to N395,125,912.00. We are particularly delighted by this seizure because we recognise the harmful effect they have especially on our youths and the current national challenge of substance abuse.
Explaining that the contraband pharmaceuticals were imported by unscrupulous businessmen from China and India, Bashir disclosed that the items, which included Tramaking were falsely declared as pressuring reducing drugs.
The customs boss stated that the inventory of the consignments had been recorded and forwarded to National Agency for Food and Drug Administration Control (NAFDAC).
Bashir added that the command had also generated N11.4 billion in two months of the first quarter of 2018, out of its target of N117.8 billion; even as he said that the aim of the command was to surpass its target.
He said, "From January to date, 8*20 foot containers of rice with a duty paid value of N64,878,141.48, and carrying 4,120 bags of rice from Thailand were seized.
"These containers were falsely declared as sewing machines with the intent of evading the law. I am glad to report that they have been seized and duly condemned in a court of law."
Listing the reasons for confiscating the bags of foreign rice, Bashir pointed out that their action was in line with the Federal Government's resolve to encourage local production.
Bashir recalled that in 2017, the command had made 26 seizures with a duty paid value of N470,011,478.38 billion in 2017, promising to improve on the performance.
He warned that the outfit would not tolerate any activity that would harm Nigerians and appealed to importers to obey the laws of the land concerning the importation of goods.