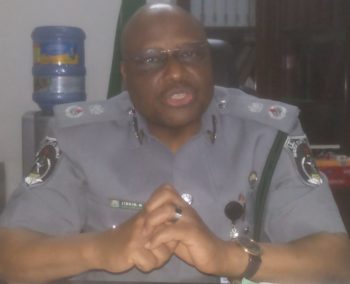 Controller, Apapa Area Command of the Nigeria Customs Service, Comptroller Musa Jubrin has insisted that one of the scanners at the premier port in Lagos wasfunctional, saying that not all cargoes are subjected to 100 percent physical examination.
Despite the claims by the Customs boss, importers and clearing agents have frequently complained about the poor state of scanners at the port, which they said has made Customs resort to conducting 100 percent physical examination of cargoes thereby delaying clearance.
He said, "The scanners at the port are always in use, they are functional, but at this point I cannot give you the number of cargoes that are scanned and those that pass through 100 percent physical examination."
Jubrin, who reiterated the command's resolve to surpass its revenue target of N426 billion, noted that the introduction of the Nigeria Integrated Customs Information System (NICIS 2) would further complement the scanning machines in facilitating trade.
According to him, the NICIS 2 training, which has been launched in other Customs commands, will soon take off at the flagship command.
Speaking on the need for stakeholders to embrace the NICIS 2 project, the Customs boss called on freight forwarders and licensed customs agents to upgrade themselves and key into the new innovation.