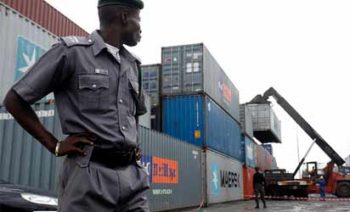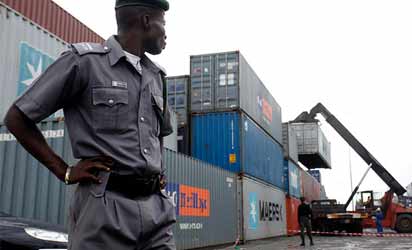 The Nigeria Customs Service, Tincan Island Command, on Tuesday, said it has detained a suspect in connection with unlawful importation of 40 and 20 feet containers loaded with Tramadol tablets.
The consignment of Tramadol tablets was allegedly smuggled from India.
The Controller of the Command, Musa Abdullah, disclosed that the seizure came against the backdrop of the ban on codeine syrup by the Federal Government.
Abdullah said the consignment was intercepted by officers of the command after there were attempts to smuggle them out of the seaport.
Tramadol, an opioid analgesic, is usually prescribed to treat moderate to severe pain and is considered a safer alternative to other narcotic analgesics like hydrocodone, and methadone.
It is among the controlled drugs abused by some youths across the country causing unhealthy addiction and adverse side effects. It is believed to be fast selling and being shipped into the country through channels suspected to be unlawful.
Abdullah said: "Despite efforts to discourage importation of illicit drugs, some unrepentant fellows still engage in such misdemeanour."
"We have impounded one by 40 and two by 20 containers of Tramadol Hydrochloride 225mg which were declared electrical static converters and ciprofloxacin. We are collaborating with NAFDAC and NDLEA on this seizure."