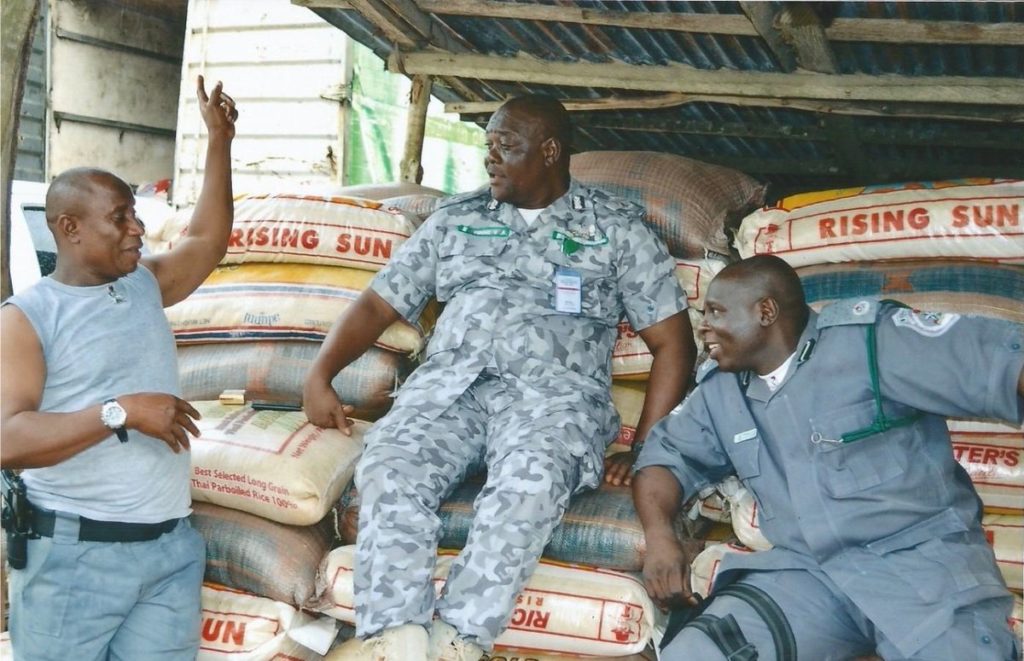 The Nigeria Customs Service Kano/Jigawa Area Command has seized over 2000 bags of foreign rice, 500 contraband kegs of vegetable oil and 1000 bags of sugar worth over N50 million.
The Comptroller of the Command, Nasiru Ahmed, while briefing journalists at the Command's headquarters on Thursday disclosed that the operation was jointly carried out by Customs Intelligence Unit (CIU), Federal Operations Unit (FOU), Katsina state Command, Comptroller General of Customs Strike Force and Kano/Jigawa Command.
According to Ahmed, the seizure was made within one week of intensive operation and raid by the joint team of the customs service.
He said, "What we are witnessing today is the seizures of 2000 rice, 500 kegs of vegetable and 1000 bags of sugar, valued at over N50 million, concealed in 17 J5 Peugeot buses. The big seizures were made along Katsina state axis.
"If there is teamwork, there is a better success. So far, no arrest has been made; we are still investigating the movement of the smugglers."
Ahmed, however, condemned the rising spate of smuggling through porous borders in the North, describing it as a recurring incident which has continued to sabotage the economy.
He said, "The sad part of it is that this is where government is spending money. The Federal Government has been spending huge amount of money on production of rice, and these are the same people again that are smuggling rice.
"Apart from this, we do not know whether there other things inside the bags of rice because arms and ammunition can be concealed inside the bags of rice. Tramadol can be hidden inside the bags of rice and sugar. We all know the dangers of tramadol to the youths and other hapless Nigerians today.
"Our problem is no longer the people carrying the rice on transit, we will go after the kingpins, we will locate their warehouses where they are keeping these consignments and raid them.
"This is a disservice to the northern region; they are killing business in the North."
Ahmed lamented that while the government was doing its best to provide incentives and loans which are available at five per cent, smugglers were killing their efforts.
"All these things are in place and somebody is smuggling rice, somebody is smuggling sugar. They don't want to patronize BUA and Dangote sugar, and these are people employing our youths in this country. Must they take our hard-earned foreign currency to other countries? The answer is no!
"This is the only country we have and we must make it work. And the only way we can make it work is that everybody must contribute his or her own quota to make the country great, and to support the current government," he said.