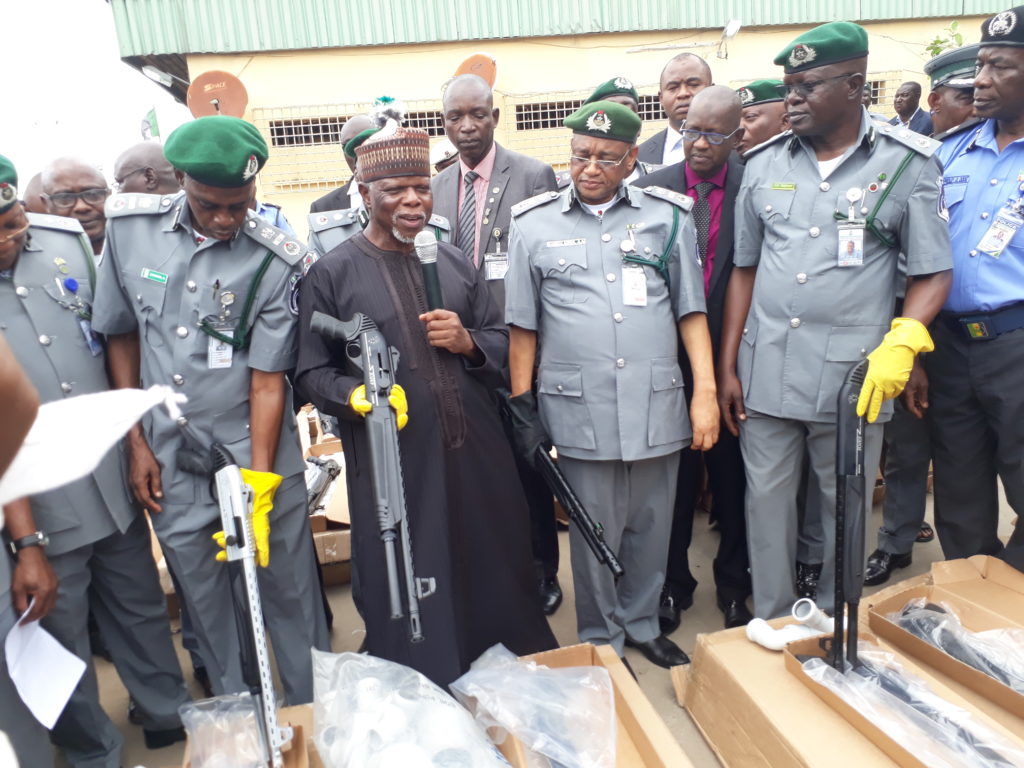 The Comptroller General of Nigeria Customs Service (NCS), Hameed Ali, has identified a company known as Great James Oil & Gas Ltd as the importer of the 470 units of pump action rifles illegally shipped into the country from Turkey last week. 
Ali also disclosed that the arms were brought into Nigeria on board a ship known as "MV Arias Africa" with Hull Blyth as shipping agent. 
Ali, who said he was alarmed by the quantum of arms being shipped illegally into Nigeria from Turkey, said the importation was evidence that Nigeria is under threat.
Addressing newsmen during the latest display of the seized 470 pump action rifles imported illegally into Nigeria from Turkey, Ali explained that he has been directed by the Presidency to discuss with the Turkish ambassador to Nigeria on the issue.
He said, "It is an understatement to say that Nigeria is being threatened. It is most worrisome that this dastardly act is being done by Nigerians in collaboration with syndicates in Turkey.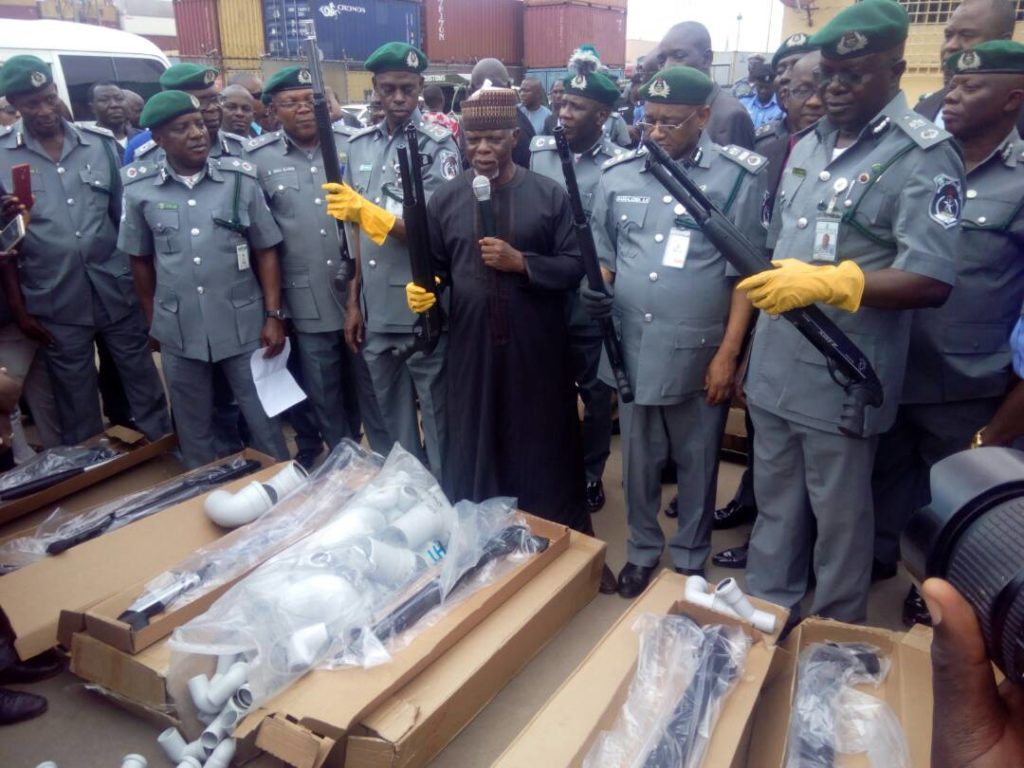 "We are yet to get to the root of this issue, whether they are meant for commercial purposes or for some religious fundamentalist, agitators or kidnappers. That aspect of the investigation is ongoing, and I am sure the DSS will unravel it in no time.
"Like I told you about a fortnight ago when we came to display the seized 1,100 pump action guns that we at the Nigerian Customs Service are going to escalate this issue beyond the borders of Nigeria.
"Having identified the country of origin of these weapons, we should not relent but insist on getting to the point where we start asking questions of why are all these pump action guns coming from a particular country?
"Fortunately enough, we have made an inroad, and by tomorrow (Friday), I will be meeting with the Turkish ambassador specifically on this issue. Mr President has raised this issue at an international forum, and the Turkish ambassador to Nigeria has been mandated to sit with us to discuss this issue of illegal arms importation to Nigeria. Like I promised you, steps are being taken beyond the shores of Nigeria.
"This latest seizure, a 20ft container with number CMAU189817/81 containing 470 pump action guns from Turkey was falsely declared to contain elbow plumbing plastics on its Bill of Lading. The seizure came about when the Tin-Can Customs Area Controller, Comptroller Yusuf Bashir ordered a detailed profiling of all imports, especially those coming from the same source of previous arms seizures.
"The terminal operator was consequently directed to quarantine the flagged container for stricter analysis. It was later transferred to the Customs enforcement unit where 100% examination revealed 470 pump action guns," Ali said.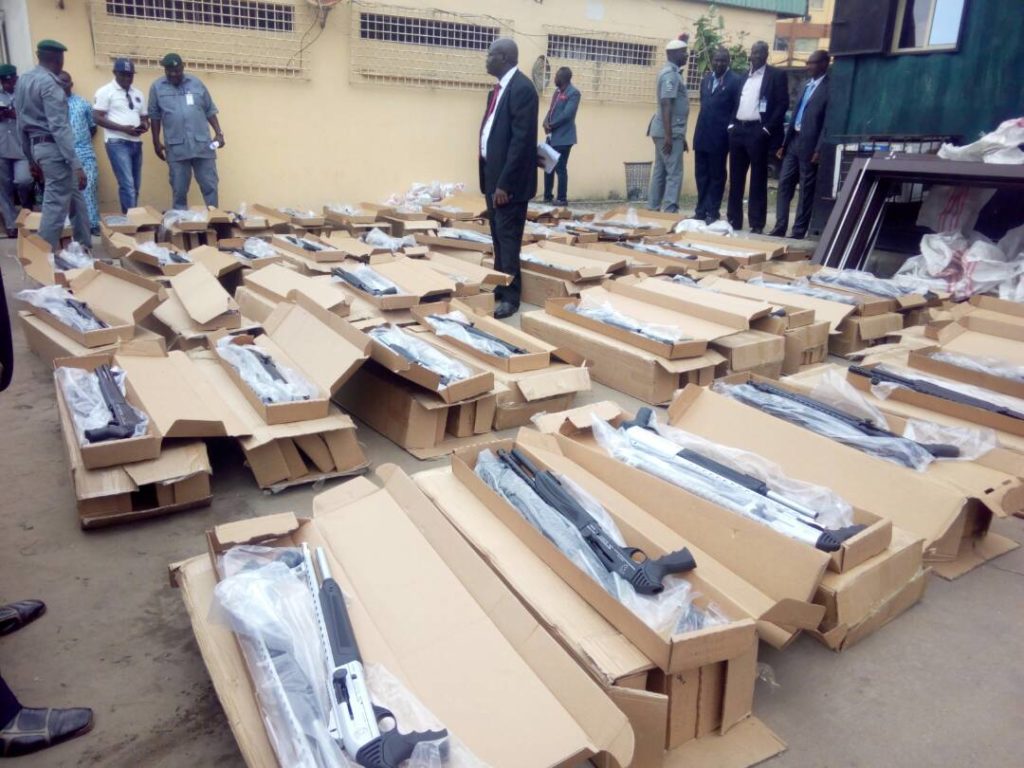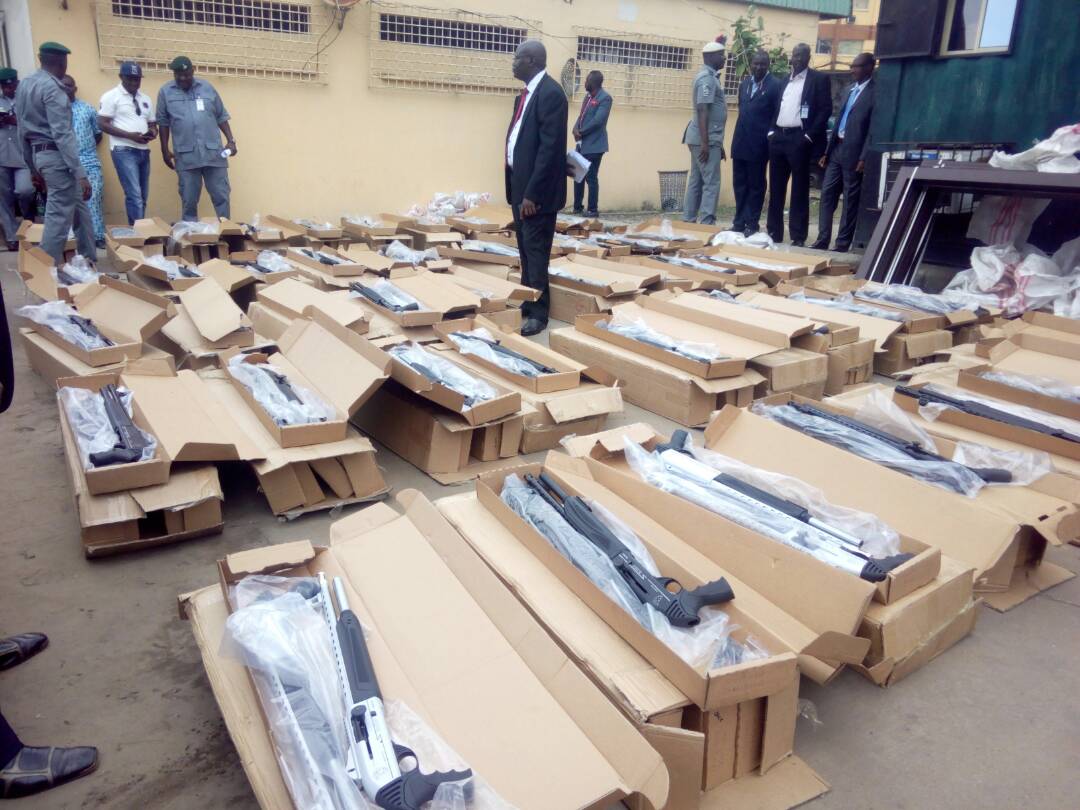 The Customs boss said the latest discovery brings to a total of 2,671 pump action rifles illegally shipped from Turkey to Nigeria and seized by Customs officials over the past eight months
"Let me assure Nigerians that the Customs is presently at critical alert following my directive to all Customs Area Controllers yesterday," Ali added.