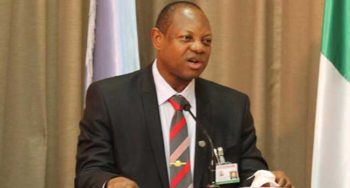 Retired Brig.-Gen Paul Boroh, the Coordinator of the Presidential Amnesty Programme, has called on youths in the Niger Delta to embrace Federal Government agricultural policies to empower themselves.
Boroh made the call in a statement issued on Friday in Yenagoa by Mr Piriye Kiyaramo, Head of Media and Communication Department, Amnesty Programme, Bayelsa Liaison Office.
The statement quoted Boroh as saying that embracing agriculture would go a long way in empowering and creating jobs for the youths.
Boroh, who is also the Special Adviser to President Mohammadu Buhari on Niger-Delta Affairs, said the importance of agriculture to a growing economy could not be over-emphasised.
The coordinator noted that the Presidential Amnesty Programme was working hard to ensure that the agriculture empowerment initiative under the scheme had been beneficial to the youths in the region.
"The agriculture empowerment scheme is aimed at creating job opportunities to ensure food availability for the people.
"The scheme is to enable them participate in productive and lucrative agro-business ventures with a view to transforming the rural economy in the Niger Delta region," he said.
Boroh reiterated that investing in agriculture would also enhance social protection for youths in rural communities in the region.