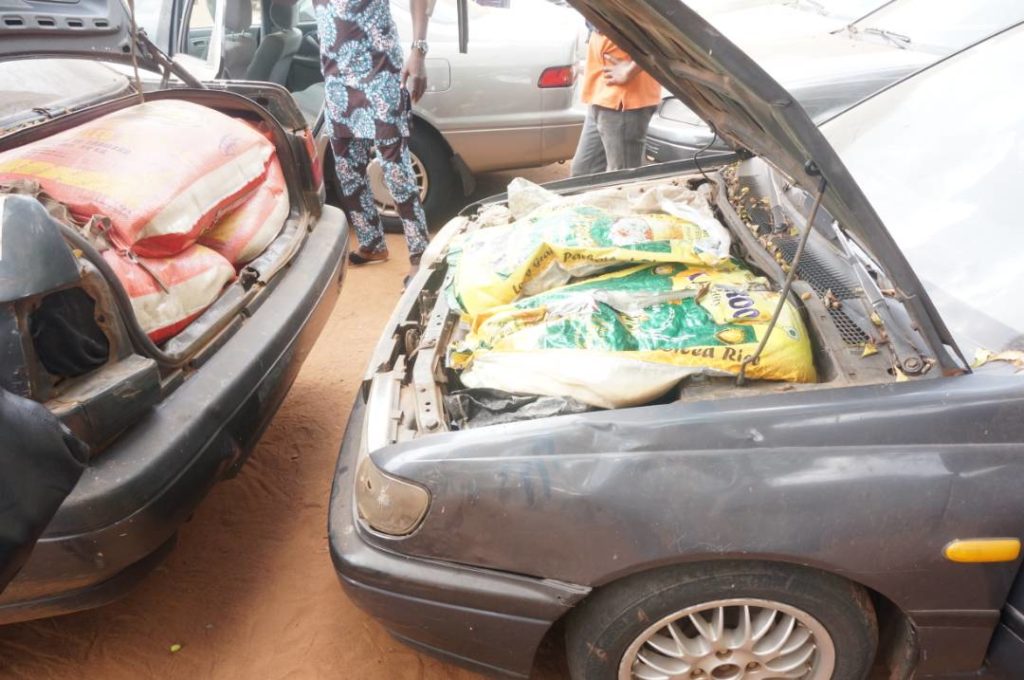 The Nigeria Customs Service (NCS) has solicited the support of the Ebonyi State government to end rice smuggling in the state and South East Zone.
NCS South East Zonal Comptroller, Jamal Adediran, made the plea on Tuesday in Abakaliki during a visit to Gov. David Umahi as part of his familiarisation tour of the state.
Adediran, who recently assumed office, said that such collaboration would positively influence the state's and Federal Government policies to curb rice smuggling.
He said, "It is also pertinent to engage in this collaboration due to the Ebonyi governor's nationally-acclaimed efforts to revolutionize rice production in the state and country.
"It would also aid the Federal Government efforts to curb rice smuggling in the country through blocking of all routes used by smugglers to perpetrate their nefarious activities."
Adediran noted that his predecessors informed him of such discussions with the governor and the need for the service's activities to be felt more in the state.
He said, "We seek your assistance to perform optimally in the state, especially in the areas of accommodation and operational vehicles.
"Effective mobility would also assist us in tracking the smugglers, to ensure that their activities do not derail the rice production policies of the state government."
The zonal comptroller also commended the governor for championing the cause of the Akanu Ibiam International Airport Enugu as the Chairman of the South East Governors' Forum.
He said, "There is no reason why the airport should not be functional when those in Lagos, Kano, Abuja among others are functional.
"The functionality of the airport would ensure the efficiency of cargo activities in the zone, especially in the exportation of agricultural produce and related products.
"I urge you not to relent in achieving this task as you have proved to be a leader who has the interest of his people at heart."
Umahi in his response, welcomed Adediran to the state, noting that he was the first among his predecessors to be granted audience the quickest.
"We would bring the necessary synergy to ensure that your operation in the state is smooth for the benefit of all.
"The Secretary to the State Government (SSG) and the Senior Special Assistant (SSA) on Internal Security would liaise with you in coordinating your activities," he said.