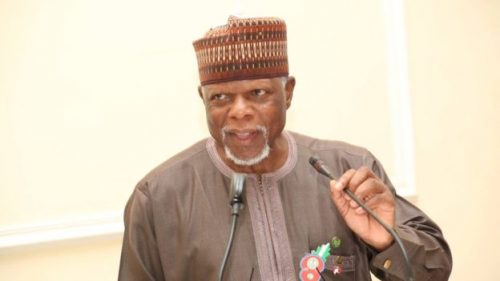 The Comptroller-General of Nigeria Customs Service (NCS), Hameed Ai, has set a daily revenue target of N1.8 billion for the Apapa Area Command.
Ali also set a daily target of N1.5 billion for Tin Can Island Port Area Command. 
This is contained in the breakdown of 2020 revenue targets set for the various Customs commands to enable it realize its N2 trillion target for the 2020 fiscal year.
The Federal Government had set a revenue target of N1.5 trillion for the NCS this year but the Customs Comptroller-General jerked it up to N2 trillion. 
Customs total collection in 2019 stood at N1.3 billion. 
Ali, in a circular signed by Deputy Comptroller-General, Talatu Isa, approved the revenue targets and directed immediate implementation.
The Apapa Area Command is expected to generate N607 billion for the year while the Tin Can Area Command is expected to rake in N507 billion. The PTML Command, also at the Tin Can Island Port Complex, Lagos is expected to rake in N238 billion, while Port Harcourt 2 Area Command, Onne, Rivers Sate, is to realize N140 billion. 
The Customs high command said in the circular that the allocated figures were arrived at based on the peculiarities of the commands. 
Recall that clearing agents under the aegis of the Association of Nigerian Licensed Customs Agents (ANLCA) had penultimate week vowed to resist attempts by Customs to arm-twist traders and clearing agents in its bid to realise its self imposed N2 trillion revenue target.
The Secretary General of ANLCA, Babatunde Mukaila, said Customs should focus more on trade facilitation rather than laying too much emphasis on revenue generation.