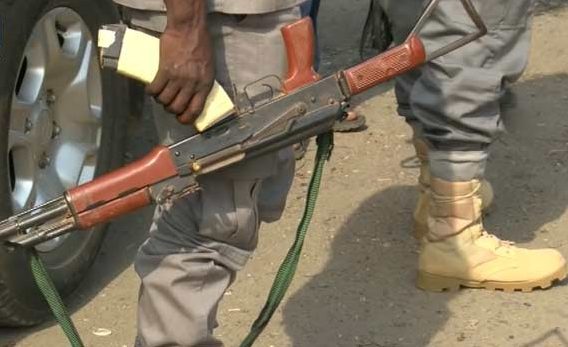 The Nigeria Customs Service (NCS) said it has commenced THE training of over 8,000 officers on proper use of firearms to forestall increasing cases of loss of lives due to accidental discharge.
The Coordinator, Customs Zone A, Lagos, Assistant Comptroller General Kaycee Ekekezie, disclosed when she visited the National Association of Government Approved Forwarders (NAGAFF) in Apapa, Lagos.
Ekekezie said in addition to the training on use of firearms, officers from the enforcement units of the NCS are also being trained on trade compliance.
She said, "Right now, we are training over 8,000 officers on how to carry arms so that after that training, there won't be accidental discharge anymore. Officers will know how best to carry their arms."
On the increase in the dollar to naira exchange range from N306 to N326 to the U.S. dollar in determining the value of imported goods by Customs, Ekekezie said, "Any exchange rate you see on the system is not Customs. It is the Central Bank of Nigeria (CBN). You will just log in, it will be there and that is what will be there for the day. That is how it works. You too can also advise government on some of these things as an association.
"I want you to know that government policies are usually done with good intention, but somewhere along the line, some people somewhere will just somersault it. I remember then that Cotonou Port was not bigger than this compound and the floor was sandy. But go to Cotonou today, every bit of it had become port because of policies. So the way we as Customs use to advice government on these policies, you can also advise government. Maybe somebody up there will listen."