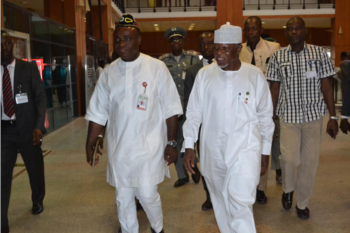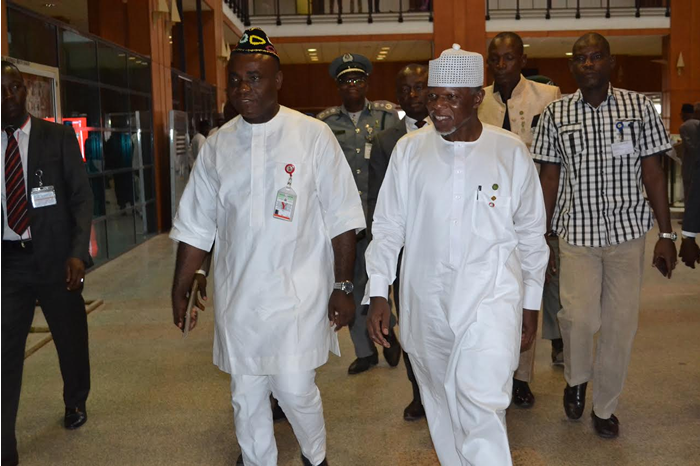 A retired Major General of the Nigerian Army and former Governor of the defunct Western Region, David Jemibewon, has weighed in on the ongoing faceoff between the Comptroller-General of Nigeria Customs Service and the Senate.
Hameed Ali, a retired colonel, has refused to wear Customs uniform since he was appointed by President Muhammadu Buhari in 2015, sparking confrontation between him and senators who threatened serious consequences if he failed to do so by Wednesday this week.
The Senate before then had passed a resolution demanding that the Customs boss appears before it on the service uniform to explain issues bordering on duty payment for imported vehicles.
However, Jemibewon said the demand from the senators was unnecessary.
"We tend to create controversy where there ought not to be controversy. In a situation we are today, we should not be focusing on wearing a uniform," Jemibewon said.
He expressed support for Ali, describing the Customs boss as a fine military man who should not belittle himself with Customs uniform.
"It would be belittling the position of the uniform of a member of the Armed Forces," Jemibewon said.
Jemibewon, who is a former Minister of Police Affairs, said he would have resigned if anyone had compelled him to wear police uniform as a minister.
"There was no way anybody could have compelled me to wear uniform. I would have resigned," Jemibewon said. "Even if the law said so I would have resigned."
When reminded a former army general, Haladu Hananiya, wore the uniforms of the Federal Road Safety Commission (FRSC) when he was appointed its Corps Marshall during the administration of former President Olusegun Obasanjo; Jemibewon said, "That is very good and I am happy about that. He probably just wanted to identify with them," Jemibewon said, adding that he joined the army on the same day with Hananiya.
"The highest patriotic body in any country in the world is the Army.
"You don't expect someone who has risen to that position in the Army to wear customs uniform.
"Here is a man who has excelled in his military career and you're asking that one to wear Customs uniform? I don't see how that will ensure competence and efficiency," he added.
But a former Minister of Aviation, Femi Fani-Kayode, disagreed, writing on Twitter that the Senate must assert its position and authority in the matter.
"The Senate should insist that he appears before them stark naked. If he refuses they should arrest him and have him brought in chains," Fani-Kayode, who is standing trial for alleged corruption tweeted yesterday.
The Senate rescheduled Ali's appearance to Wednesday March 22 during which he must appear in uniform.