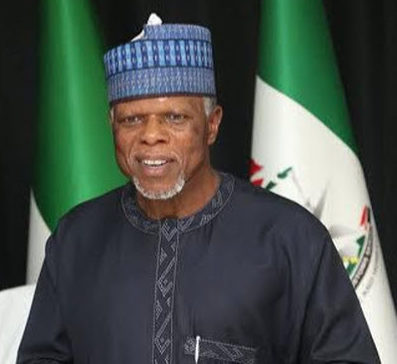 15 months after the Nigeria Customs Service announced and opened its online registration portal for recruitment, the service is yet to complete the exercise.
Recall that the NCS had on April 17, 2019 opened its portal for recruitment of 3,200 officers and men of the Service. According to the NCS, as at the time the portal was closed in May 2019, 524,315 applicants had successfully completed their application process.
Customs Public Relations Officer, Joseph Attah, had stated that the process of screening the applicants was ongoing, just as he noted that only shortlisted candidates would be invited for interview.
However, 15 months down the line, the service is still withholding the list of shortlisted candidates as none of the applicants had been invited for either interview or training, which is a prerequisite for job placement in the NCS.
The recruitment process has lingered on from 2019 until now with Customs again blaming the delay on the COVID-19 pandemic.
According to Attah, "The COVID-19 has affected everybody, every organization and even our person to person relationship; when there is a global situation such as this, it will naturally affect our plans. The recruitment exercise is one that requires a future answer, which is in the hand of God, by now; we shouldn't be talking about recruitment."
Going by the remarks of the Customs spokesman, it is very unlikely that the service will complete the exercise anytime soon.
Meanwhile, some candidates who applied for the Customs job have expressed frustration over the delay in the recruitment process just as they made allegations that the exercise is riddled with corruption.
One of the candidates, who gave his name as Emmanuel, alleged that some top government functionaries are offering bribes to top Customs officials to secure slots for their candidates.
He said, "Since after the exam we have not heard anything from Customs except telling us not to pay money to anybody but we heard top government officials are secretly paying as much as one million naira to top Customs officials for their candidates.
"Even before the COVID-19 pandemic, we have heard of other paramilitary agencies recruiting and doing the shortlisting of their candidates but up till now, we have not heard anything from Customs. Nothing should have warranted the delay even before COVID-19. Customs is just using COVID-19 as an excuse after we have suffered to travel from one state to another to write the exam. The recruitment is no longer based on merit.  People are paying money and for those of us that don't have money, there is nothing we can do."
Sources who were concerned about the development also told SHIPS & PORTS that beyond the corruption allegation, the endless recruitment exercise leaves much to be desired about the NCS.
Attah, however, dismissed allegation of corruption in the recruitment exercise.