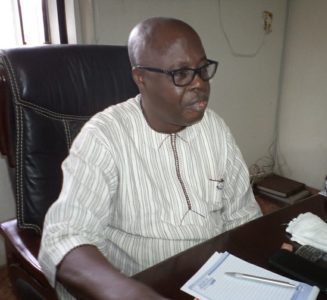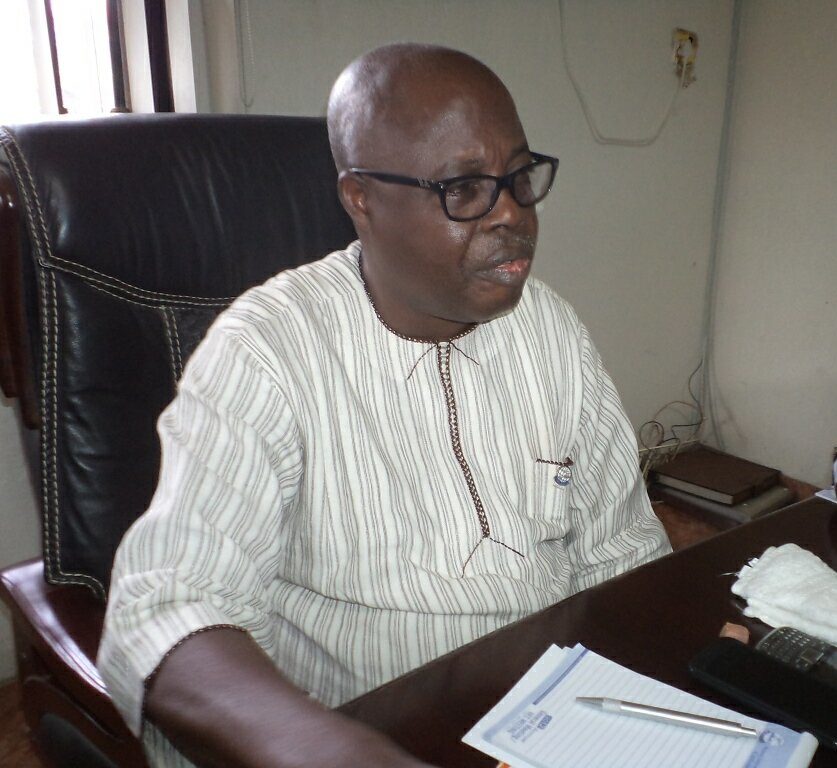 Prince Olayiwola Shittu is the President Association of Nigeria Licensed Customs Agents (ANLCA). In this interview with SHULAMMITE 'FOYEKU, the quintessential customs broker speaks on why the Council for the Regulation of Freight Forwarding in Nigeria (CRFFN) which ought to regulate  freight forwarding practitioners failed in addressing proliferation of agents at the ports. He also speaks on the importance of issuing customs licenses to only corporate companies rather than individuals.

Excerpts:
On assumption of office, the Minister of Transportation had made effort to revive the CRFFN which has been in comatose for years. Despite his efforts, nothing seems to have changed. What really is the problem?
It was because the approach of the minister was faulty. The ministry officials were misleading him because they are more interested in the Practitioners Operations Fee (POF). ANLCA's position on POF has been known since 2011 and up till today our position is still the same. The minister has been wondering, how do I remove this crowd from the port? It was only last week that the minister discovered that 80 per cent of the people roaming about the port should not even be there at all. What will it take the minister to understand that there is no operation in the port that is carried out by an individual? Declaration of cargo is done by a corporate organization license by Customs. Customs, shipping companies and terminal operators do their releases through that corporate name. So, why should the port be a place where an individual will be roaming about? Just because they are registered with CRFFN! We told CRFFN, the Council for the regulation of Engineering in Nigeria (COREN) knows that some engineers are for electrical, mechanical among others. They have separate registers for them and they regulate them according to their professions. Rather than go the same line, CRFFN carry one register and mix chicken with pigeon and turkey all together in one place. It is bedlam. We have 14 steps a licensed agent must go through every year and we presented that to the ministry. Non-licensed customs people who pose as agents have only one step to register with CRFFN. So who is better protected? Who is helping government generate revenue, is it the individual who has no business? It is painful to them more now when these cyber cafes have been closed down. Nobody can walk in now and say he wants to use my DTI to operate. I won't allow that because I don't know what he wants to do with it. So they are losing jobs because importers are now beginning to ask where their offices are. These are people whose offices are their associations' offices. That is where they congregate the whole day. After moving around the port, they are tired, they go to association office they drink beer under the tree they move around to any other place some of them sleep there over night. That is not professional. Both the Customs and the ministry are beginning to be in the same tandem. The act that set up CRFFN is very clear. It says any government department that must issue license or permit for anybody to operate in the maritime industry must demand for proof of registration with CRFFN. The act did not say the Nigeria Customs Service can no longer issue license and when you are talking of registration with CRFFN, we are all registered. So we have fulfilled CRFFN regulation by registering. All we need to do is to be paying CRFFN its dues every year and once we renew it, we attach it to our application to the Customs Service. That is what the law says and then my license is renewed. The intention of those who don't have license is that the Customs should now give licensing to CRFFN and allow anybody to enter the port. The challenges are not limited to Customs. PTML says if you are not registered under a license, you will not be allowed to enter their terminal, they kicked against it. Even some of the terminals are demanding now that you must bring your bank statement to show that your company is operating and it is a living organization but they are saying no, they must not do it. What are they protecting? If CRFFN tailor what we have suggested which they now know that the declarant is the key to port operations, there would have been sanity in the port. The Ministry of Transport is now beginning to take our position that the declarant is the operator in cargo clearance. ANLCA is not an association of individuals because individuals are not the declarant. That is what has been distorted to CRFFN and Minister of Transport. We have been able to prove to the minister that we are registered in fulfilment of CRFFN requirement but we are the declarant because we have customs licenses. The minister has now come to conclusion with the position of ANLCA that the declarant is the operator in the industry. Once that is sorted out let the other people declare what they do in the port.  After all, under freight forwarding, we have ship chandlers, we have transporters, they are part of freight forwarding but customs brokerage is different from freight forwarding. So those who are not operator in the port as declarant should go and look for another job to do. The port is not an area to gather. It is only in Nigeria that it happens. If you go to the Port of Cotonou, you won't see people hanging around. People just take advantage of non-enforcement. CRFFN has more work to do. We have agreed with the Minister that if CRFFN starts collecting POF, if they must empower anybody, it is the declarant they should empower. A percentage of that money will be paid back to the declarant to enable him to renew his license, to pay CRFFN its yearly dues, to register with shipping companies, terminal operators and to obtain NPA certificates. So who are you responsible to? Is it a declarant or an individual with no fix address?  There is actually no rivalry among us, it is just an effort by ourselves to determine that we are professionals and responsible against those who want to bring us down.
Some have kicked against the closure of DTI cafes and the subsequent issuance of password to corporate companies licensed by the Nigeria Customs Service. What would you say about this?
Those who are kicking against it are freight forwarders who don't have license and have no business being in the port. Who can you hold responsible for infringement? Is it an individual that will cross the Cotonou border and disappear or a corporate company that has physical existence? Let me tell you, the day Nigeria decides to license an individual that is the day they open the gate. It is the wish of these freight forwarders that Customs should license an individual and this is why you see influx of people encouraged to come inside the port. They register with CRFFN and now have a license to be in the port; so they are now agents of no fix address. Why is it difficult for any of them to go and float company and get a license rather than say don't give corporate company. If you block a corporate company license, based on his registration with the Corporate Affairs Commission, there are other areas of businesses he can do but an individual cannot. The only place where an individual is allowed to practice customs brokerage is United States of America. You must be a citizen and have social security number, credit rating through your bank and you cannot run away to anywhere. Imagine an America on the run! Even if he is inside Africa jungle, he knows he can be found. Apart from that, the bond that is given to an individual there, no Nigerian can pay because some of those Customs brokers have as much as $10 million as bond. About 95 per cent of all the countries in the world license corporate organizations. As a matter of fact, there is a difference between a freight forwarder and a customs broker.  Who are the town criers over the issue of licensing individuals? Go to their history, we know them. They used to be members of ANLCA, but they fell by the way side. They couldn't maintain their license because of their fraudulent activities, so their licenses were knocked off. So since they can't get license, the only thing to do is to bring down the reputation of corporate companies that have managed their licenses. There are people who have managed their licenses for over 30 years, nothing has happened. Some have even handed over the company to their children when they died. So we don't need to bother ourselves or respond to the pedigree of such people, they know the reason why they are crying.
What is your take on the move by the Customs Service to begin enforcement of the provisions of Customs and Excise Management Act (CEMA) on cases of false declaration?
False declaration is an intention to defraud. The law is there in the CEMA. Why are we bending the rules of CEMA if not because people want to benefit themselves? In the past, they will seize cargo from you for false declaration but if you know somebody at the top, the same cargo comes back to you. So people are already used to that system. But we are talking of change now that we will no longer go like this. Why do people refuse to change? If you are carrying tyres and you call it paper board, the intention is already known. In fact, those involved, including the Custom officer who deliberately release a cargo that he knows there is infraction should be prosecuted and jailed. If you are carrying a phone you now call it chalk, it means you have the intention to defraud. However, if your declaration says phone but the type of phone is digital, you now call it analogue phone, the declaration is not correct but since the characteristics of it is phone, it can be allowed that maybe you don't know the technical capability. Those are the ones they (Customs Service) raise additional debit notes (DN) for. The people who refuse with what Customs has done are the beneficiaries of fraudulent activities. That is why we always tell our members, know your importer. For anybody given you job, you should investigate the person and know what he is capable of doing. Once Customs start prosecuting officers including senior officers who even put their hands in releasing such goods because of money, no agent will attempt to go to any officer again and they will no longer take chances.
Recently the Federal Government ordered the Lagos State Government to refund all monies collected through the Wharf Landing fee. Do you support this move?
Who has been maintaining the port access road? That road belongs to the Federal Government and abandoned. All the roads within Apapa that are being utilized by trucks bringing in and taking goods into the port are owned by Lagos State Government. Through the local government, the Lagos State government has been maintaining the roads and even making new roads. Wharf landing fee is too infinitesimal amount for the Federal Government to start breaking their head over it. That should not take their attention as far as I am concerned provided the money is being utilized for maintaining of roads which we are seeing. The Federal Government has abandoned the roads. Funding for those palliatives done by Lagos State must come from somewhere. Any way, if we can support the Lagos State in doing what the Federal Government has failed to do, we need to do that as fast as possible. They are not collecting it inside the ports that belong to the Federal Government. These collections are done on the roads and these roads are within the administrative jurisdiction of Lagos State and its local governments. Wharf landing fee did not come out of the blues, it went through the assembly and there was public hearing before it was turned to law. There are more private organizations making more than 500 per cent of the money collected for wharf landing fee in this industry. Is it the tanker drivers or the NARTO people or the money we pay for demurrage inside the port? In fact, we are the most unfortunate because we are the only ones that do not make money in the industry. Some people are making as much as between N5, 000 and N10, 000 per vehicle, Even NPA security at the gate are making more money. Remember that trailer drivers are paying N10,000 to NPA which they said they are going to use to standardize their trucks. What have they done? The N10,000 is just one collection point. How about the gate point? And all the government cares about is wharf landing fee of N500 and N1000. I think the government should be more adventurous in solving people's problems than crying over little money. Lagos State today is still in the fore front among all the states that care for the people.
With the present state of the port access roads, would you say the wharf landing fee has been judiciously utilized for the purpose for which it was created?
Even the Federal Government being responsible to so many things within the port has abandoned its responsibilities, including those responsibilities through NPA. Sometimes the Shippers' Council came up with the idea of Way Bridge to regulate the weight of traffic on roads and save the roads but till now, it has been stiffed. People went behind and say no we will do our way bridge by ourselves. Between Lagos State and Federal Government who is working within the port access roads? All the roads in Apapa are being used by trailers carrying empty containers inside the port and those roads are being remade by Lagos State Government. Burma Road is an example. What effort has the Federal Government made to fix the Ijora Bridge that people have been crying that it is shaking? Is it until it collapses? Even opposite the Tin Can Port gate, is it not an eyesore? That is why I said wharf landing fee is too small for Federal Government to divert attention to. This is not a political issue because both the Federal and Lagos State governments belong to the same party. But why suddenly it is the wharf landing fee that is the issue now? I don't understand. Naturally, we don't want to pay extra money but anything that can be done to assist us pass that road is worthy of support. The Federal Government should focus its attention on its own responsibility of fixing all bad and abandoned federal roads. Those in the ministry of transport are not professionals they are civil servants relying on largesse from the ports and from the departments. If the Minister of Transport is a man who cares for the sector, at the Federal Executive Council, there would have been emergency fund to repair the road. He has not done anything. Like all ministers of transport, they are more interested in what they can get from the parastatals. See the way the roads are and he (the minister) has come there several times and he is calling himself a grade A minister, and cargoes are falling and people are dying. For that one alone, he has failed. This is the road where government made all their money. Why are they starving the chicken that is laying the eggs?
Which area of the sector would you say the Transport Minister has performed well since assumption of office?
Well, there is only one thing he has done that has impacted our own sector as Customs brokers as I mentioned earlier. The minister has now come to conclusion with the position of ANLCA that the declarant is the operator in the industry. So rather than spend all the time asking journalists to come together and marrying them by force, he should focus on what will impact the sector positively. Now African journalists have come together then later we will see world journalists coming together. That is not a professional approach.
Copyright Ships & Ports Ltd. Permission to use quotations from this article is granted subject to appropriate credit given to www.shipsandports.com.ng as the source.