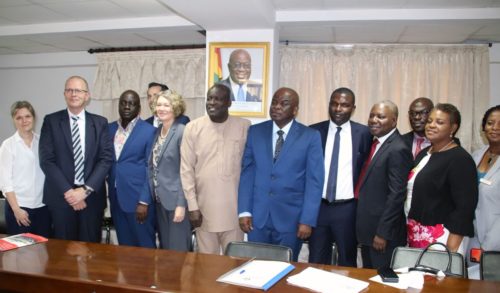 The Danish Maritime Authority (DMA) says it has extended its strategic sector cooperation with Ghana until 2021.
The cooperation between Denmark and Ghana which began in 2015 aims at building capacity in the maritime sector that benefits both countries with has resulted in the provision of e-navigation solutions, implementation of international regulations and training of tugboat captains.
The second phase of the strategic sector cooperation according to the maritime regulator will further enhance e-navigation solutions, support implementation of international maritime regulations and train tugboat captains in advanced simulators in Denmark.
"We are very pleased with and have gained much from the maritime cooperation between Denmark and Ghana. With the continuation, we have a basis for further developing our cooperation. We are looking forward to strengthening the close ties with Ghana," Director General of the DMA, Andreas Nordseth, said during the signing ceremony.
The training of the West African country's tugboat captains will be part of their preparation for the larger container vessels, which are expected to call port in Tema when the new terminal opens in the summer of 2019.