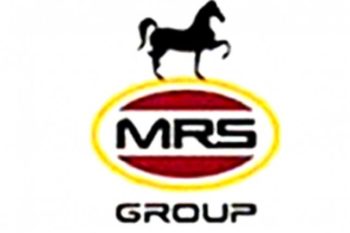 MRS Limited has absolved itself from allegations that it expropriated petroleum products belonging to the Nigerian National Petroleum Corporation (NNPC).
NNPC's Group General Manager, Group Public Affairs Division, Ndu Ughamadu, quoted the Chief Operating Officer, Downstream, NNPC, Henry Ikem-Obih, as saying that MRS expropriated just over 30 million litres of petrol.
He said the Corporation stored the fuel in its depot in Apapa, Lagos under a throughput arrangement to ensure a robust strategic reserve, adding that MRS has fully complied by returning the 30 million litres of petrol that it expropriated.
MRS management had disowned the report, saying it was unfounded and malicious, pointing out that the recent publications in the print, electronic and social media alleging that products throughput by NNPC in our terminal was expropriated was untrue. It stated that ordinarily the management would not comment on such issues, but has to because they border on the firm's integrity.
It said: "NNPC's claims are false, malicious and unfounded. It is clearly a misrepresentation of the workings and processes of the downstream operations. It is unfortunate that the national oil firm has chosen to repeatedly distort facts and malign the integrity of our company.
"For the sake of clarity, MRS is not a storage company, rather it is a throughput company. It is important at this point to explain in lay man's terms, what throughput means. Throughput is akin to a banking arrangement. In a throughput contract, we act as a product bank to different customers who we throughput products for, but because of the operational process involved in replenishing stock, we have seven days from when we receive the demand to provide the products if we have stock out. This act of storing the products in a co-mingled state (where products belonging to various customers are mixed) and loaded out on demand is called throughput and is usually for a 30-day period."
Meanwhile, following extensive reconciliation between the Nigerian National Petroleum Corporation (NNPC) and the Aiteo Group, the Corporation said yesterday that the group has paid in full all its outstanding indebtedness to its downstream entities amounting to $202,344,838.62.
The NNPC's Group General Manager, Group Public Affairs Division, Ndu Ughamadu stated this in a statement.
He said the amount includes AITEO's share of the $184million total indebtedness by three companies on crude swap obligations plus AITEO's other downstream liabilities.
Aside AITEO, two other companies were involved in the crude swap under deliveries. They are Televaras Group of Companies and Ontario Oil Gas Limited.
Ughamadu Televaras has pledged to make a first tranche payment of $17.2 million, adding that NNPC is still engaging Ontario Oil & Gas Limited for mutual settlement.
Following its engagement with the NNPC on the issue, AITEO Group has demonstrated cooperation and commitment towards a successful recovery process.
Ughamadu said the Corporation shall continue to provide further update on the recovery process, saying that in line with its pledge to provide members of the public with periodic updates on its recovery efforts for crude swap under deliveries, the NNPC is pleased to confirm that it has now reached a final settlement with AITEO Group.