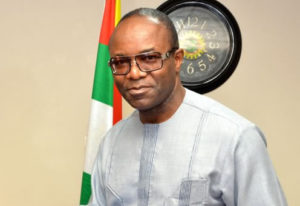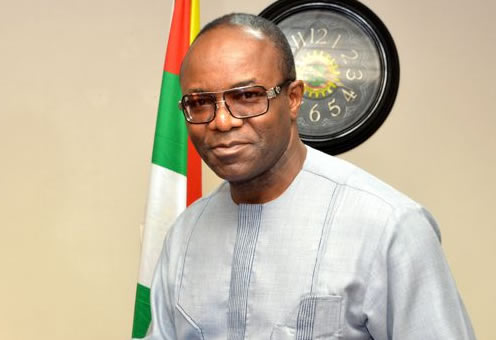 The Minister of State for Petroleum Resources, Ibe Kachikwu, has directed the Petroleum Products Pricing Regulatory Agency (PPPRA) and the Nigerian National Petroleum Corporation (NNPC) to deny import license and loading of petroleum products to petroleum marketing companies indebted to government agencies.
The minister in a three paragraph letter to the PPPRA, specifically asked the agency to withhold import license of marketers indebted to the Petroleum Equalization Fund (Management) Board (PEF) in respect of N6.20 per litre bridging allowance due to the fund.
He, also in a copy of the letter to the NNPC, ordered the corporation to stop such debtor marketers from loading petroleum products at any of its depots across the country until they clear their financial obligations to the PEF.
Investigations revealed that the directive became necessary following a barrage of complaints by members of the Independent Petroleum Marketers Association of Nigeria (IPMAN) and transporters under the National Association of Road Transport Owners (NARTO) that bridging claims owed them by the PEF may hamper smooth distribution of petroleum products across the country.
The sources of fund for the bridging is the compulsory N6.20 per litre bridging allowance contributed by each importer of petroleum product from which marketers and transporters are paid after product delivery.
In compliance with the minister's directive, the reconciliation unit of the PEF has prepared payment advice detailing how much each of the marketers owed, copies of which have been delivered to the PPPRA and the indebted companies.
"As at today any marketing company that is owing PEF cannot be allowed to import until they service that debt and even if you are getting your product from NNPC, if you have not shown any evidence of payment of the bridging allowances, NNPC will not allow you to load," a source at the PPPRA said.
Some marketers indebted to the fund have started making efforts to settle their debts. A source at one of the major oil marketing companies said the company paid the PEF N900 million last week.
Both the Operations Manager of PPPRA, Olasupo Agbaje and the Chief Operating Officer (COO) NNPC downstream,  Henry Ikem Obih were not immediately available to comment on the issue.
The GM (Corporate Service) of PEF, Dr. Goddy Nnadi, confirmed that the fund had started receiving written inquiries from marketers asking for more time to clear their debts.