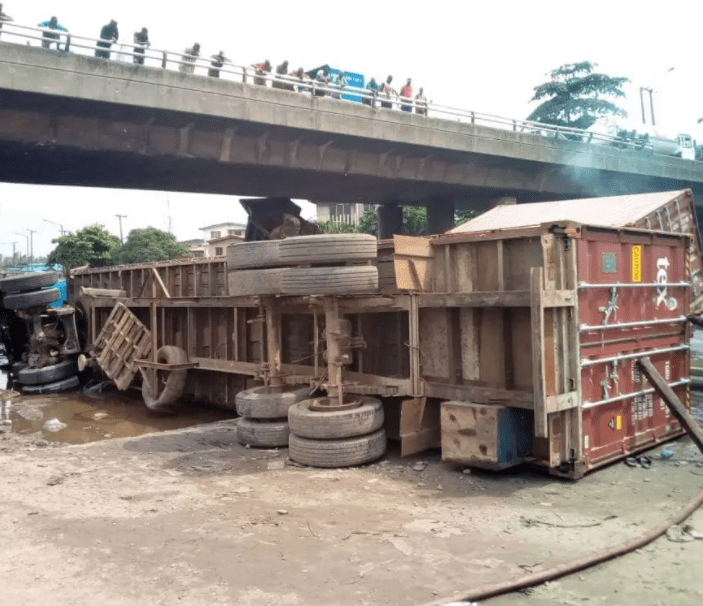 A truck carrying a 40-foot container veered off the road when its driver dozed off the steering in Apapa on Friday.
The container, carrying some unidentified industrial chemicals, fell off the truck as a result, thereby worsening the gridlock around the port city.
The truck was reportedly heading to Ibadan, Oyo State.
"He slept off on the steering. Before he was conscious, it was already too late because he had climbed the strip and the container fell," an official of the Lagos State Traffic Management Authority (LASTMA) informed SHIPS & PORTS.
The driver, however debunked the claim of sleeping at the wheels.
"I can't explain how it happened but I wasn't sleeping," he said.
Many truck drivers plying the ports in Lagos suffer from fatigue as they spend several days on the road before gaining access into the port.