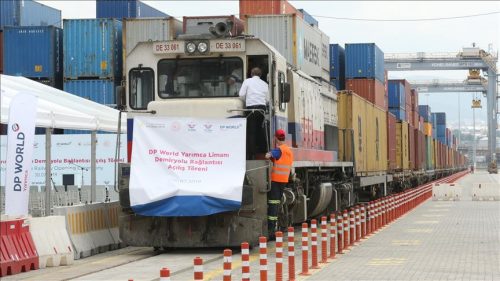 DP World's Yarmica container terminal in Turkey is now connected to China and London via a new rail link.
Mehmet Cahit Turhan, Turkish Minister of Transport and Infrastructure said that the new railway line could link Yarimca port with the main railway network, connected to China and London. The new line provides a direct rail connection between China and London via Turkey.
Located in Kocaeli Turkey, the terminal is operated by the UAE-based leading port management firm DP World.
Kris Adams, executive of the DP World's Yarimca Harbor, said that the terminal has a critical role in linking the Chinese and European market which will also contribute to Turkey's strategic position.
DP World Yarimca is one of the largest container terminals in Turkey.