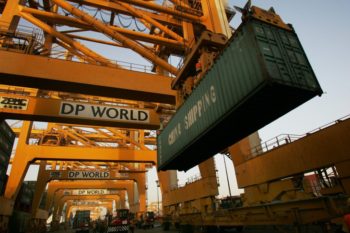 Dubai's government on Thursday said the London Court of International Arbitration (LCIA) has ruled DP World's port container terminal contract in Djibouti was valid and binding.
The government of Djibouti seized the Doraleh Container Terminal from DP World in February over a dispute dating back to at least 2012.
Dubai government-controlled DP World has called the seizure illegal.
"The LCIA Tribunal has ruled that Doraleh Container Terminal's Concession Agreement 'remains valid and binding …'" Dubai's government media office said in a statement, which did not state when the ruling was made. "DP World will now reflect on the ruling and review its options."
A DP World spokesman referred to the Dubai government statement when contacted by Reuters for comment.
Djibouti officials could not be immediately reached for a comment.
Djibouti Ports and Free Zone Authority (DPFZA) said in March it was willing to buy out DP World's 33 percent stake in the container terminal to end the row with one of the world's largest port operators. DP World denied that such an offer had been made.
In 2017, the LCIA cleared DP World of allegations of misconduct associated with the terminal concession awarded in 2000.
Agency Report